India's first manned space mission 'Gaganyaan' to send 3 persons
New Delhi |
Press Trust of India
Aug 28, 2018 11:06 PM IST
India's first manned space flight - Gaganyaan - is expected to send three persons into the space for seven days and the spacecraft will be placed in a low earth orbit of 300-400 km.
The Gaganyaan mission to send humans to the space will comprise three crew members who will be in the space for five to seven days, Indian Space Research Organisation (ISRO) Chairman K Sivan said on Tuesday.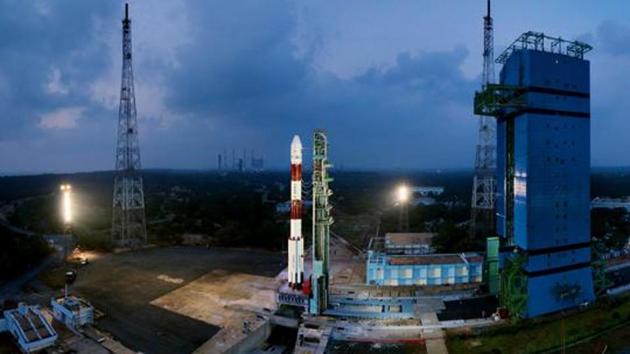 In his Independence Day address this year, Prime Minister Narendra Modi had announced an ambitious mission of sending an Indian astronaut to space by 2022.
India will be the fourth country after the USA, Russia and China to send humans to space.
After the take off of the mission, it will reach the orbit in 16 minutes. The crew, while coming back to the Earth, could land in the Arabian Sea off the Gujarat coast or Bay of Bengal or even on land, he added.
Addressing a press conference, Sivan said the mission may be executed six months before India completes its 75th Independence Day with the help of GSLV Mk-III launch vehicle.
The spacecraft will be placed in a low earth orbit of 300-400 km and the total programme cost is expected to be less than Rs 10,000 crores, he said.
Minister of State in the PMO Jitendra Singh said the mission is much cheaper in comparison to other man missions sent to space.
The crew will be selected by the Indian Air Force and ISRO jointly after which they will undergo training for two-three years.
"They also have to conduct experiments," Sivan said noting that thrust of the experiments will be on micro gravity.
The ISRO will also take inputs from Rakesh Sharma, first Indian to travel to space. Sharma, a former Indian Air Force pilot who flew aboard Soyuz T-11, launched in April 1984.
The mission, Sivan said, will comprise a crew module, service module and orbital module, weighing approximately seven tonnes, and will be carried by a rocket and the crew module's size will be 3.7 metres x 7 metres.
While the ISRO has perfected the engineering aspects of the mission, Sivan said, bioscience is a new field for the ISRO and requires collaboration and support from other organisations.
"To accelerate the programme, ISRO may consider collaborations with space agencies from friendly countries with advanced space programmes," he added.