Kashmir: 2 militants killed, LeT commander Junaid Mattoo said to be among dead
The encounter started at 10am in Kulgam's Arwani village after intelligence officials received tip-off about three Lashkar militants inside a house.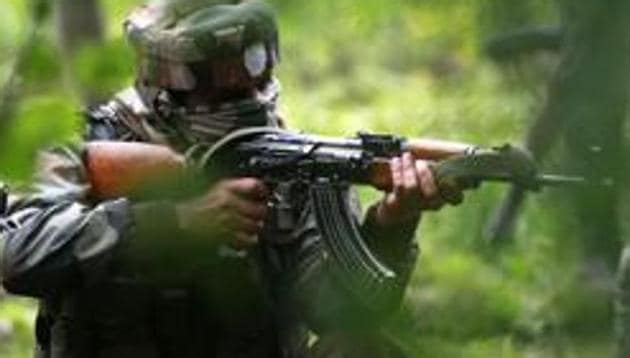 Updated on Jun 16, 2017 05:57 PM IST
Two militants, including a commander of the Lashkar-e-Taiba, were reportedly killed on Friday in a gunfight with security forces in south Kashmir's Kulgam district.
The gunbattle started at about 10am in Arwani village after security forces, including army personnel, cordoned off the houses in Malik Mohalla following an intelligence tip-off that three Lashkar-e-Taiba militants were present inside, officials said. When the forces closed in, the militants opened fire triggering an encounter, police said.
"The terrorists opened fire at the security forces after being asked to surrender. In the gunfight, two of the terrorists have been killed. One of them is reportedly identified as Lahskar commander Junaid Mattoo," CRPF deputy inspector general M. Dinakaran told IANS.
Mattoo, who carries a bounty of Rs 10 lakh on his head, was involved in a day light attack last year on a police van in which three policemen, including an officer, were killed. His involvement is also suspected in the killing of a policeman in Kulgam on Thursday afternoon.
Reports from the area said the security forces used improvised explosive devices (IEDs) to blast the two houses where the militants had been hiding.
A civilian identified as Muhammad Ashraf Khar, 22, was killed in clashes between the security forces and a stone pelting mob which gathered near the encounter site. Twelve protesting civilians were injured in these clashes.
Chatter from the terror group had suggested that besides Mattoo, the Lashkar militants are believed to be one Azad Malik and a Pakistani national.
(With agency inputs)
Close Story