Priyanka Gandhi hits back after PM Modi's attack, says people can see through
Mar 20, 2019 12:22 PM IST
Congress general secretary Priyanka Gandhi Vadra said the BJP has systematically attacked every institution in last five years including the media
Congress general secretary Priyanka Gandhi Vadra launched a counter-attack on Prime Minister Narendra Modi, who in a blog post targeted the Gandhi family. Priyanka Gandhi said the prime minister should stop thinking that "people are fools."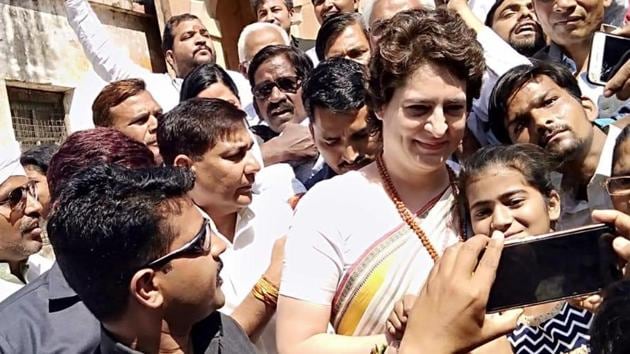 "The BJP has systematically attacked every institution in last five years including the media. The prime minister should stop thinking that people are fools and understand that they can see through this," Priyanka Gandhi said on the last day of her Ganga Yatra in Uttar Pradesh.
Watch: 'People are not fools': Priyanka Gandhi's counter attack on PM Modi
Also Read | Priyanka Gandhi says Modi govt's argument to blame Congress has an expiry date
In his latest blog post, PM Modi attacked the Congress and the Gandhi family saying, "Institutional insult is the Congress way." The prime minister also said that the top leadership of the Congress is "on bail vis-a-vis a major scam"
Priyanka Gandhi countered PM Modi's charge and said, "They think that those who speak against them are scared of them. This is not true. We are not scared of them."
"No matter how much they harass us, we are not scared of them. We will keep fighting them. The more they harass us, stronger will be our fight against them," she said.
This comes a day after Priyanka Gandhi sought a report card of the Modi government when she said that the argument that 'what did they do in 70 years has an expiry date. She said, the BJP should talk about what the Modi government has done in the last five years.
Both PM Modi and BJP president Amit Shah have been targeting the Gandhi family. In his latest blog, PM Modi said that "one family's desire for power cost nation greatly."