Mumbai tap water safest, Delhi's 'undrinkable', says Centre study
Updated on Nov 17, 2019 02:06 AM IST
Releasing the second phase study, Consumer Affairs Minister Ram Vilas Paswan said, "Out of 20 state capitals, all the 10 samples of piped water drawn from Mumbai were found to comply with all 11 parameters, while other cities are failing in one or more."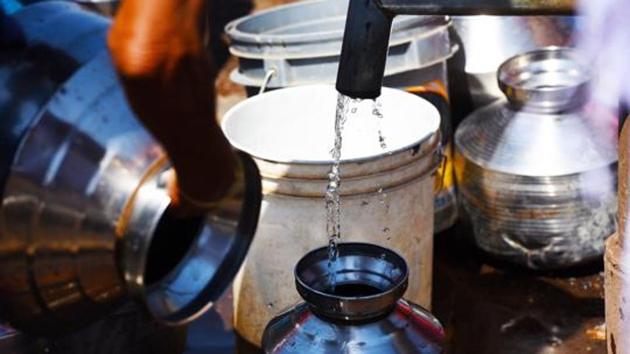 Hindustan Times, New Delhi |
HT Correspondent
A study released by the central government on Saturday revealed that Mumbai was the only city whose tap water met the piped drinking water quality standards set by the Bureau of Indian Standards (BIS), while Delhi's was "undrinkable".
As part of the study, conducted by BIS for the Union food and consumer affairs ministry, 10 samples each were collected from 20 capital cities across the country to see if they met the Indian Standard 10500:2012 (Specification for Drinking Water).
Releasing the study, Union consumer affairs minister Ram Vilas Paswan said, "Out of 20 state capitals, all the 10 samples of piped water drawn from Mumbai were found to comply with all 11 parameters, while other cities are failing in one or more."
The ministry has written to state governments in this regard, he said. In the first phase of the study, the BIS found all the 11 samples drawn from Delhi did not comply with the quality norm and the piped water was not safe for drinking purposes, he added.
"None of the samples drawn from 13 of the state capitals — Chandigarh, Guwahati, Bengaluru, Gandhinagar, Lucknow, Jammu, Jaipur, Dehradun, Chennai, Kolkata —complied with the requirements of the IS."
Reacting to the study, Aam Aadmi Party's chief spokesperson Saurabh Bharadwaj said: "We Challenge the BJP's Central government and its Minister Mr Ram Vilas Paswan to pick water samples from Delhi and cities ruled by BJP in our presence and send it for audit to a neutral agency. The BJP's Central Government is stooping too low by doing Politics on Water quality after they failed miserably in controlling Air Pollution in entire Northern India..."
(With inputs from agencies)
Close Story
Personalise your news feed. Follow trending topics