Muslim clerics in Jharkhand oppose govt move on national anthem in madrasas
Jharkhand education minister Neera Yadav said the government will issue a notification mandating the singing of Jana Gana Mana in every school and madrasa.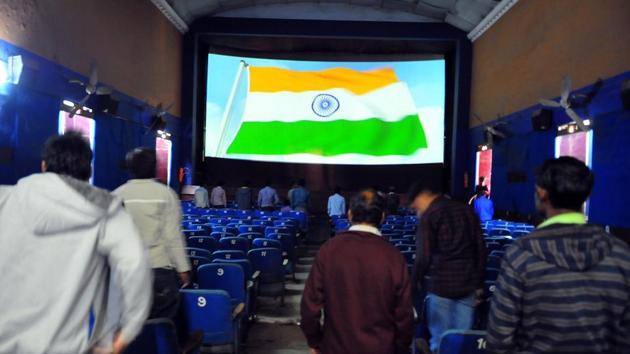 Updated on Nov 10, 2017 03:14 PM IST
Several Muslim clerics in Jharkhand have opposed the BJP government's proposal to make singing of the national anthem mandatory in madrasas, terming it as violation of the basic principles of the Islamic learning centres.
State education minister Neera Yadav on Thursday announced the government will issue a notification mandating the singing of Jana Gana Mana in every school and madrasa. The notification is likely to be issued on November 15, Jharkhand's statehood day.
BJP-ruled Uttar Pradesh has already made it compulsory for singing the national anthem and flag hoisting in madrasas, a move criticised by Muslim groups as a forced show of patriotism and nationalism.
Jharkhand's Islamic scholars said madrasas follow their own routine for years, which include singing of Maksud Tarana (madarsa song) every morning.
"We do not have a problem with our students singing the national anthem on important days like August 15 and January 26, but making it mandatory to sing the national anthem every day is unfair and violated our basic principle...," said maulana Azghar Misbahi, who runs the Jamia Faizanul Quran Madarsa in Ranchi's Bariatu.
He said that every madrasa had its own Maksud Tarana which is sung in praise of the founder and highlights the dignity and integrity of the institution.
Maulana Rizwan Ahmed Quazmi, who runs the Maulana Islamia Madarsa in Upper Bazar locality of Ranchi, said the mandate was an imposition on the madrasas and violated many rules.
However, Shahid Akhter, former chairperson of the Jharkhand Minority Commission called the national anthem mandate a welcome move.
"Singing the national anthem should be a matter of pride for us. This mandate is for the better future of the country, where nation would be the top most priority for everyone," said Akhter, who is also the national convener of Muslim Rashtriya Manch, the minority wing of the RSS.
Earlier this year, the Supreme Court mandated playing of the national anthem mandate at cinema halls, reigniting a debate in the country over nationalism especially after some people were assaulted for not standing up when it was played.
Last year, a teacher in a Kolkata madrasa was assaulted for teaching his students how to sing the national anthem.
Close Story
Personalise your news feed. Follow trending topics