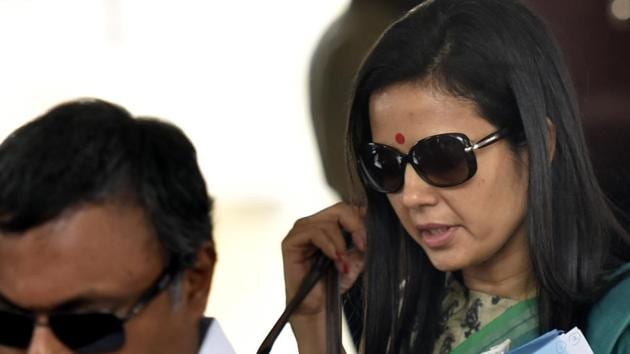 'Clear attempt by troll army of BJP': Mahua Moitra denies plagiarism charge
The first-time MP from West Bengal's Krishnanagar said the article quoted from the same poster that she had referred to in her speech.
UPDATED ON MAY 29, 2020 05:13 PM IST
Trinamool Congress lawmaker Mahua Moitra on Wednesday rejected charges of plagiarism that were made after her first speech in Parliament, in which she pointed out "14 signs of early fascism", went viral on June 25. "My source, as mentioned categorically in my speech, was the poster from the Holocaust Museum created by the political scientist Dr Laurence W Brit pointing out the 14 signs of early fascism. I found 7 signs relevant to India and spoke at length... Washington Monthly article also quotes from the same poster and uses 12 of the 14 signs,'' she said.
Watch | Mahua Moitra reacts over plagiarism allegations after Longman's tweet
Bharatiya Janata Party (BJP)'s foreign affairs department in charge, Vijay Chauthaiwale, had tweeted a link to a piece after Moitra's speech. He added her speech was "plagiarism at its worst". Martin Longman, who wrote the piece in January 2017, also tweeted to express his support for Moitra. "I'm internet famous in India because a politician is being falsely accused of plagiarizing me," he tweeted.
Moitra said the controversy was a "clear attempt by the troll army of the BJP" to obfuscate the real issues.
Close