On new Karnataka reservoir over Cauvery, Tamil Nadu asks Supreme Court to step in
Updated on Nov 30, 2018 03:12 PM IST
Tamil Nadu is worried that Mekedatu reservoir, which is upstream of the Mettur dam, would deprive the state of its share of water from Cauvery, already an emotive issue.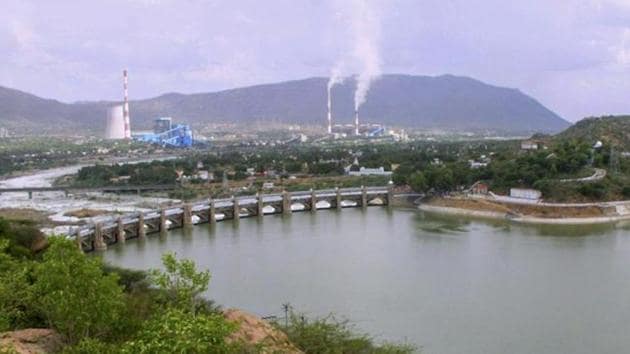 Hindustan Times, Chennai |
Ashok Bagriya & MC Rajan
Tamil Nadu's AIADMK government on Friday approached the Supreme Court against the construction of reservoir across Cauvery at Mekedatu in Karnataka, asking the top court to order Karnataka to put on hold all plans to proceed with the reservoir and drinking water project.
The petition comes days after the reservoir became a rallying point for Tamil Nadu's opposition parties, which have planned a huge protest next week to target the BJP-led national coalition's decision to allow Karnataka to take the first step towards building the dam across Cauvery. DMK president MK Stalin has described the centre's approval as an act of betrayal by the Centre in collusion with the AIADMK government.
Mekedatu is upstream of the Mettur reservoir in Tamil Nadu, which is worried that the reservoir would deprive the state of its share of water from Cauvery, already an emotive issue.
The Mekedatu project concerns the construction of a dam at Mekedatu in Kanakapura Taluk, Ramanagara district, on the river Cauvery at a projected cost of Rs 5,912 crore to store 66 thousand million cubic feet (tmcft) of water to provide for drinking water to Bengaluru, Ramanagara and surrounding districts of southern Karnataka. Around 400 megawatts of power is also proposed to be generated through the project.
The previous Siddaramaiah led Congress government had in 2013 decided to go ahead with the project and had sought the CWC's approval. However, the Tamil Nadu government and then chief minister J Jayalalithaa had written to the Centre opposing the project.
The approval comes about 10 months after the Supreme Court refused to revisit a tribunal order, which was based on a 1924 agreement between the then Mysore princely state and the Madras Presidency. It had ordered Karnataka, the upper riparian state, to release 177.25 tmcft annually to Tamil Nadu as its share of water from the Cauvery.
Chief Minister Edappadi K Palaniswami urged Prime Minister Narendra Modi to instruct Union Water Resources Ministry to withdraw the permission forthwith.
News about the approval was greeted with condemnation by opposition parties, which criticized both the BJP-led central and the AIADMK-led state governments.
Palaniswami has also sent a letter to the Prime Minister, pointing out that the Central Water Commission had given its approval without considering the "genuine and justifiable" objections of Tamil Nadu.
"The action of the Central Water Commission has caused great alarm and apprehension among the people of Tamil Nadu, as it will affect the livelihood of lakhs of farmers who depend on Cauvery Water," Palaniswami said in his missive, adding, "the proposal for a reservoir is not just for drinking water alone as claimed by Karnataka, but to increase the extent of irrigation which is in clear violation of the Cauvery Water Disputes Tribunal award as affirmed by the Hon'ble Supreme Court."
Personalise your news feed. Follow trending topics