PM assures support to AAP in Punjab. Arvind Kejriwal responds- 'Thank you, sir'
Mar 11, 2022 12:16 PM IST
Punjab election results: The AAP won a massive 92 seats in the 117-member assembly on Thursday.
Hours after Prime Minister Narendra Modi congratulated the Aam Aadmi Party for the huge Punjab win, Arvind Kejriwal posted his response on Friday morning. "I would like to congratulate AAP for their victory in the Punjab elections. I assure all possible support from the Centre for Punjab's welfare. @AamAadmiParty," the prime minister wrote on Twitter. In response, Arvind Kejriwal responded, "Thank you, sir". The AAP won a massive majority in the state with 92 seats in the 117-member assembly.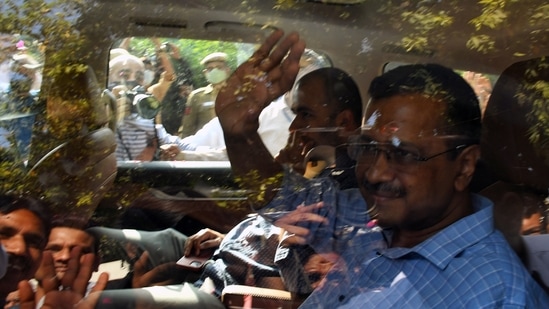 Shortly after the response, Kejriwal lashed out at the central government for writing to the Election Commission and asking for a delay in the civic polls in the national capital. In a video address, the Delhi chief minister called the centre's move "unconstitutional" and "unprecedented". "It is not healthy for a county's democracy for the Election Commission to agree to such a request. With folded hands, I appeal to PM Modi, governments come and go... if the Election Commission is pressured to do something, it weakens their role... I appeal to you, please don't cancel the polls. This is a huge threat for the democracy," the chief minister urged, underling that the "BJP knows there's an AAP wave."
The delay in civic polls is linked to the centre's request to restructure the MCD, Kejriwal said. This is not the first time that the chief minister has attacked the centre over governance issues.
In Punjab, AAP's Bhagwant Mann is set to be chief minister. On Thursday, in his victory speech, he lashed out at his rivals over "personal attacks" at him ahead of the state polls. Among those who had slammed him earlier were some BJP leaders.
The BJP, despite a massive campaign that saw Prime Minister Narendra Modi and Home Minister Amit Shah, managed to get just two seats in the state.