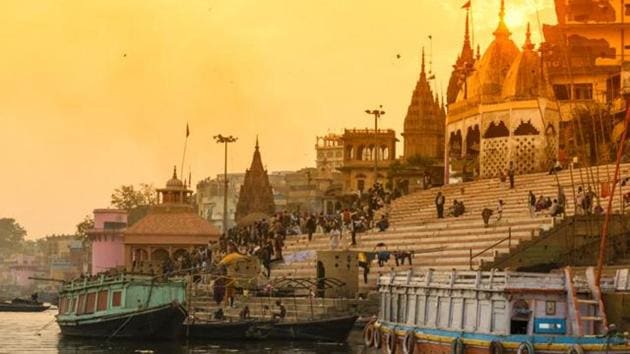 PM Modi's constituency Varanasi is the most liveable city in Uttar Pradesh
Varanasi, which falls in the parliamentary constituency of prime minister Narendra Modi, is Uttar Pradesh's most liveable place as per the latest 'Ease of Living Index'
Hindustan Times, New Delhi | By HT Correspondent
UPDATED ON AUG 13, 2018 09:53 PM IST
The Hindu holy city of Varanasi, which falls in the parliamentary constituency of prime minister Narendra Modi, is Uttar Pradesh's most liveable place, as per the latest 'Ease of Living Index' released on Monday. State capital Lucknow lags at the 73rd place.
While the top three places were taken by Maharashtra's Pune, Navi Mumbai and Greater Mumbai, Varanasi ranks 33 in the Swachh Survekshan list and is placed on top in Uttar Pradesh. It is followed by Jhansi at number 34.
Uttar Pradesh has 14 cities in the list of 111 cities in the index, released by the Union minister of housing and urban affairs Hardeep Singh Puri, in the first-ever exercise undertaken by the ministry to rank the country's major cities on the basis of four parameters of ease of living — governance, social, economic and physical infrastructure.
The ministry said evaluation of cities has been done on a 100-point scale across 78 indicators — institutional and social pillars carried 25 points each, 5 points were given for economic pillar and 45 points for physical pillar.
Other UP cities that figured in the list are Ghaziabad (46th), Sonia Gandhi's constituency Rae Bareli (49th), Agra (55th), Kanpur (75th), Bareilly (81st), Aligarh (86th), Moradabad (89th), Allahabad (96th), Meerut (101th), Saharanpur (103rd) and Rampur (111th).
In governance, Varanasi scored 9.68 out of a maximum of 25 marks (Navi Mumbai garnered the highest at 16.7). It scored 1.51 out of 6.25 in safety and security, and 4.81 out of 5 in solid waste management.
Jhansi scored 9.25 out of 25 in governance and 4.56 in education out of the maximum 6.25. Agra scored only 0.78 out of 5 in transportation and mobility. Lucknow had just 2 marks for waste water management, 2.5 for solid waste management and 2.15 out of 5 for reduced pollution.
Close