PM's dig at Congress over General Thimayya-Krishna Menon ties: Explaining the spat
May 06, 2018 12:50 PM IST
Prime Minister Narendra Modi said the Congress government of Jawaharlal Nehru had insulted two military icons and army chiefs from Karnataka -- Field Marshal Kodandera Madappa Cariappa and General Kodandera Subayya Thimayya.
At an election rally in Karnataka last week, PM Narendra Modi said the Congress government of Jawaharlal Nehru had insulted two military icons and army chiefs who hailed from the southern state: Field Marshal Kodandera Madappa Cariappa and General Kodandera Subayya Thimayya.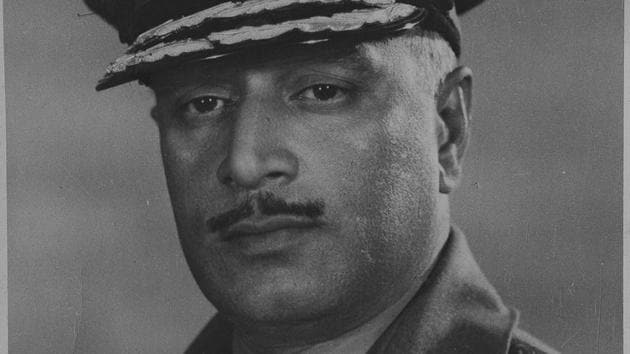 "But how did the Congress government treat Field Marshal Cariappa and General Thimayya… General Thimayya was insulted by Prime Minister Nehru and defence minister Krishna Menon," Modi said at Kalaburagi on Thursday. It isn't clear whether his reference to this happening after the general's win over Pakistan in 1948 was meant to describe Thimayya's achievement and provide context (in which case, it is right), or the timing (in which case, it is incorrect because the Menon-Thimayya spat happened almost a decade later). Cariappa, India's first Field Marshal, was army chief from 1949-53, and Thimayya held the position for four years (1957-61) before India and China went to war in 1962.
Context
Thimayya had an outstanding military career.
He commanded a brigade in World War II during the Burma Campaign and was awarded the Distinguished Service Order (DSO), served as the commander of Indian forces in Jammu and Kashmir in 1948 and was acclaimed globally as chairman of the Neutral Nations Repatriation Commission in Korea in 1953. Thimayya's military acumen and leadership were recognised worldwide. US president Dwight Eisenhower wrote a letter to PM Nehru highlighting the role of Thimayya and Indian troops in Korea. "He was the only Indian officer to command an infantry brigade in World War II, a very big deal in those days. Serving in the Korean armistice was also a very complex task that he handled ..." said Commodore (retd) C Uday Bhaskar, director of the Society for Policy Studies. He added that Thimayya headed a United Nations-led peace mission in Cyprus post-retirement (1962-65), which was "unprecedented." The government awarded him Padma Bhushan in 1953.
What happened?
It is no secret that the defence minister of the day, Menon, had deep suspicion of Thimayya, fondly known as Timmy, and their differences led to the general submitting his resignation in 1959, which was withdrawn only after Nehru intervened. "He (Thimayya) was humiliated by Menon about the threat posed by China. Thimayya put in his resignation and was prevailed upon by Nehru to withdraw it," said Bhaskar. "And Nehru then misled Thimayya and made him look petulant and ridiculed him in Parliament. This was a low point for the general ..." However, Bhaskar added that Nehru also superseded two top officers to appoint Thimayya the army chief in May 1957. "So it's a mixed bag (whether or not Thimayya got his due)." Menon and Thimayya had run-ins over a raft of issues from top appointments to induction of weaponry and the China policy. "Nehru was open to the idea of appointing Timmy as the chief of defence staff. But Menon stood in the way. That was the level of Menon's bitterness towards the general," said a senior officer.
Significance
Menon always underplayed the Chinese threat. "Menon would chuckle and say: Where are the threats; if it is Pakistan then, you tell me you can handle it, and I say, China will not attack India,' reads a passage from the book Thimayya: An Amazing Life, authored by military historian CB Khanduri. One of the chapters details the uneasy relationship between Thimayya and Menon and how China was getting increasingly belligerent. "A desperate inter-personal situation once again began to build up and tension heightened, as Menon set to poison Nehru against Thimayya, repeatedly telling him that Thimayya was a stumbling block to Nehru's 'Forward Policy,'..." reads a passage. As part of the forward policy, Nehru ordered the army to build military outposts in disputed areas. "As the Chinese began to talk vituperatively of Nehru, he was still maintaining his dignity. Thimayya, however, knew that the Chinese were not merely thundering..." Khanduri wrote. In March 2014, Australian journalist Neville Maxwell made public portions of the Henderson Brooks-Bhagat committee report on the India-China war, triggering a debate on India's worst military defeat. It blamed the civilian and military leadership for driving the country to a war it wasn't prepared for.
"Exciting news! Hindustan Times is now on WhatsApp Channels
Subscribe today by clicking the link and stay updated with the latest news!"
Click here!
Get
Latest India News
along with
Latest News
and
Top Headlines
from India and around the world