New notes in ATMs soon, withdrawal limit raised: 10 updates on demonetisation
Updated on Nov 14, 2016 02:58 PM IST
After the PM's meeting late Sunday, economic affairs secretary Shaktikanta Das in a press conference on Monday talked in detail about the changes in cash withdrawal norms. Take a look at the 10 key points.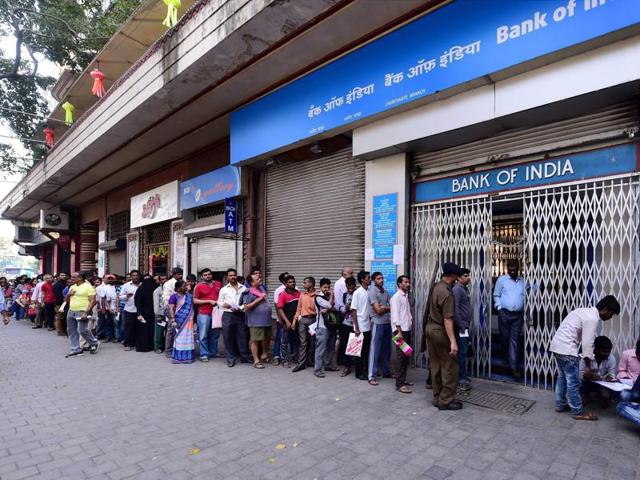 Prime Minister Narendra Modi held a special meeting in the early hours of Monday to take stock of the government's demonetisation scheme that is aimed at draining illegal cash from the economy.
The move – under which the Centre has withdrawn old Rs 500 and Rs 1000 notes – has sparked chaos and confusion across the country with millions of consumers queued outside banks and ATMs.
After the PM's meeting late Sunday, economic affairs secretary Shaktikanta Das in a press conference on Monday talked in detail about the changes in cash withdrawal norms. Below are the 10 key points:
1) ATMs will start dispensing new Rs 2,000 notes from Monday or Tuesday
2) There will be separate queues at banks for those who want to deposit and those who want to exchange cash
3) Daily cash withdrawal limit abolished, weekly limit up to Rs 24,000
4) Micro-ATMs will be introduced that will dispense cash on credit or debit cards
5) ATMs that have been re-calibrated to dispense new currency will have a daily withdrawal limit of Rs 2,500
6) Businesses with current accounts active for more than three months can withdraw up to Rs 50,000 a day
7) Banking correspondents will be allowed multiple withdrawals a day with an upper limit of Rs 50,000 per transaction
8) Old notes will continue to be accepted at pharmacies, airports, petrol pumps, railway stations, toll booths until November 24
9) Special task force will be set up to re-calibrate India's 220,000-strong ATM network
10) Daily cash exchange limit has been stretched to Rs 4,500 from Rs 4,000
Read| Withdrawal limits at banks, ATMs raised; new Rs 500 notes launched
For full coverage on black money crackdown, click here
Close Story
Personalise your news feed. Follow trending topics