Doklam standoff: China's message to India – easier to shake a mountain than PLA
The People's Liberation Army said its capability to protect China's territory was "indomitable" and it was ready to step up deployment on the plateau.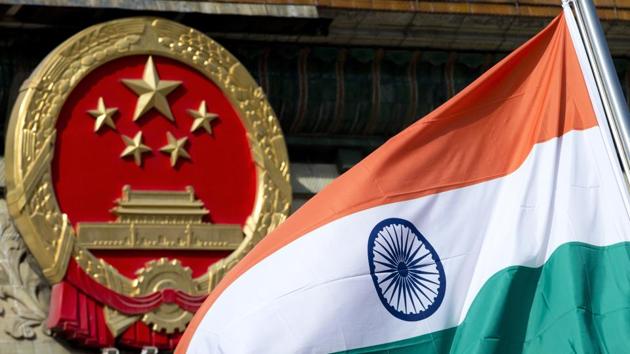 Updated on Nov 01, 2019 11:22 PM IST
Hindustan Times, Beijing | By Sutirtho Patranobis
The Chinese military on Monday asked India not to harbour any "illusions" about its resolve to protect China's sovereignty, the latest warning to come from Beijing on the Doklam border standoff that is in its second month.
The People's Liberation Army, the world's largest armed force, said its capability to protect China's territory was "indomitable" and it was ready to step up deployment on the plateau, which is close to India's northeastern state of Sikkim.
"The willingness and resolve of China to defend its sovereignty is indomitable and we will safeguard our sovereignty whatever the cost," defence ministry spokesman and deputy director-general of information office Col Wu Qian said in response to a question on the border row on Monday.
"Shaking a mountain is easy but shaking the People's Liberation Army is hard," he said, adding Chinese troops had undertaken emergency response measures and would step up deployment and drills in the area.
"The Chinese border troops have undertaken emergency response measures in the area and will further step up deployment and training in response to this situation," Wu said.
Border guards of the two countries are locked in a standoff since June 16, with China accusing India of trespass and preventing its soldiers from building a road.
Bhutan and India maintain that Doklam, or Donglang as the Chinese call it, is a Bhutanese territory.
The withdrawal of Indian soldiers was a precondition for resolving the situation, he said. "India should not leave things to luck and not harbour any unrealistic illusions," Wu said.
India has said China should withdraw troops from the trijunction for the two sides to talk. New Delhi also says the road, if built, will have serious security implications for India.
Donglang was Chinese territory and building a road on its territory was an act of sovereignty, Wu said.
"The crossing of the mutually recognised international border by India is a serious violation of China's territory and runs against international law," he said.
China strongly urged India to withdraw its troops and take concrete measures to correct "its errors and put an end to its provocative acts" to maintain peace in border areas.
Wu was speaking at a specially convened briefing to mark the 90the anniversary of the PLA on August 1.
The anniversary could be the reason for China's unusually aggressive and often provocative statements on the standoff – Beijing wants the armed forces to be seen as a strong unit working under the Communist Party of China, which holds its 19th congress this year.
"The history of the PLA of past 90 years has proven our resolve to safeguard sovereignty and territorial integrity, and our capability and resolve are indomitable," Wu said.
The PLA has been flexing muscles to coincide with the impasse, conducting large-scale military exercises, including "live-fire" drills, in Tibet close to the Indian frontier.
(with agency inputs)
Close Story