'Spirit of oneness and prosperity': Shashi Tharoor posts video of Christian nuns celebrating Onam
Published on Sep 05, 2017 03:58 PM IST
Congress leader Shashi Tharoor took to Facebook to talk about the "spirit" of Onam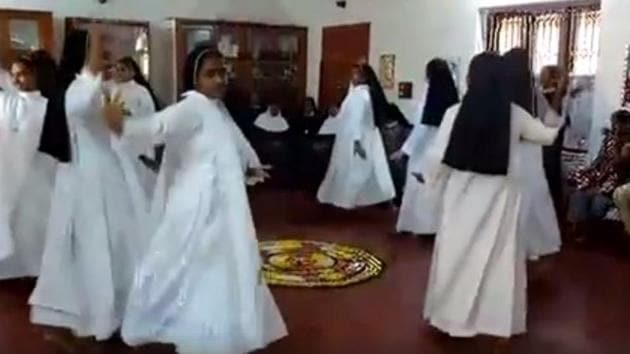 Congress leader Shashi Tharoor took to Facebook to talk about the "spirit" of Onam as people in Kerala and around the world celebrated the annual harvest festival known for elaborate flower arrangements and traditional feasts served on banana leaves.
The 10-day festival is celebrated in Kerala to symbolise the return of mythological King Mahabali to meet his beloved subjects.
He posted a clip of a group of Christian nuns performing the traditional Thiruvathirakali dance around a beautifully made flower artwork or pookalam. They were seen moving in a circular pattern, accompanied by a rhythmic clapping of the hands.
"This is what makes Kerala God's Own Country! Christian sisters performing Thiruvathirakali (a Hindu group dance) is not a rare sight in Kerala during Onam; it celebrates the spirit of oneness and prosperity," the Congress MP from Thiruvananthapuram wrote in the post.
His post elicited over 14,000 reactions and was shared 3525 times.
People were quick to point out Onam is a cultural festival celebrated across religions across Kerala and the rest of the country.
Close Story
Personalise your news feed. Follow trending topics