Triple talaq hearing begins, SC says won't examine polygamy among Muslims
Triple talaq is an Islamic practice under which a man divorces his wife by saying the Urdu word three times at one sitting.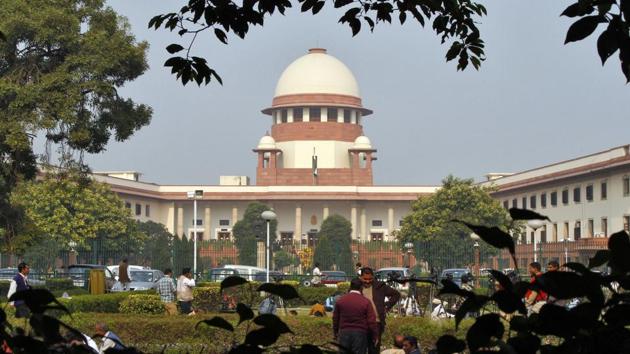 Updated on May 11, 2017 11:37 PM IST
The Supreme Court on Thursday said it would not examine the Islamic custom of polygamy while hearing petitions challenging triple talaq, described as biased by several Muslim women who want the divorce practice scrapped.
The court said it would look into whether triple talaq was a fundamental to practising Islam. A five-judge bench led by chief justice JS Khehar asked the petitioners and the central government – which is supporting the abolition of all forms of triple talaq – to come back on Friday and explain how a Muslim man would get divorced if the court struck down the practice as unconstitutional.
"According to you, all divorces are unconstitutional and if we finally hold it in your favour then what is the remedy available for the man, if he wants to go for divorce?" asked justice UU Lalit.
The question was raised because the Shariat law entitles a woman and not a man the right to approach the court for divorce. Quran allows a man to utter talaq thrice to severe his marriage. The divorce procedure, as defined in Islamic law, is spread over three months and entails arbitration and reconciliation after talaq is pronounced by the husband.
Additional solicitor general Tushar Mehta, representing the Centre, said the government opposed every practise against "gender equality." His submission came when the court indicated it might narrow down the debate on triple talaq and consider whether instant pronouncement of the word – talaq – thrice was unconstitutional.
"We will examine whether triple talaq is fundamental to Muslim religion? We will not go into polygamy and nikah halala and only confine ourselves to examining constitutional validity of triple talaq. If we come to a conclusion that triple talaq is part of fundamental right to religion, we would not interfere," the bench said at the outset of the hearing.
However, those who argued against the practice assailed triple talaq as given in Quran. They said it was discriminatory because a man could call off a marriage without any reason, whereas a woman could approach the court if there was a valid ground for judicial separation.
The court fixed a two-day deadline for the petitioners to finish their submission. Thereafter, the Centre through Attorney General Mukul Rohatgi will argue on May 15 following which three days would be given to those favouring triple talaq.
A judgment in the case, which is being watched keenly and has generated a lot of political head, can be expected sometime in June.
The court inquired from the government whether it could intervene in such matters when the legislature itself chose to keep its hands off the sensitive row.
"If Parliament does not show its concern, can the court do it?" said another member the bench justice Kurian Joseph.
There have been several reports of women being divorced over the phone, through text messages and even newspapers advertisements.
The issue of triple talaq involved personal laws and if the government wanted, it could frame a law but it didn't require court's interference, Kapil Sibal, appearing for All India Muslim Personal Law board, told the court.
But, Indira Jaising -- appearing for a petitioner -- said the Shariat law cannot be allowed to operate in India because, owing to its secular ethos there are no separate Hindu courts.
Triple talaq was "extra-judicial and unilateral form of divorce," leaving no scope for any maintenance or alimony for the distressed wife.
Seeking an end to the practice, several petitioners have said triple talaq was not only biased in favour of men but violated women's right to equality.
Close Story