Union budget 2023: 5G labs to speed up new models, beyond consumer usage
Feb 01, 2023 06:15 PM IST
India's 5G auctions, which culminated in the second half of 2022, saw Bharti Airtel, Reliance Jio and Vi acquire 5G spectrum for commercial networks
Even as the 5G network roll-out continues across India at a rapid pace, the government has outlined plans for expanding its use beyond consumers and enterprises. In her Budget speech, union finance minister Nirmala Sitharaman called for the development of new applications and business models, which will also create more jobs.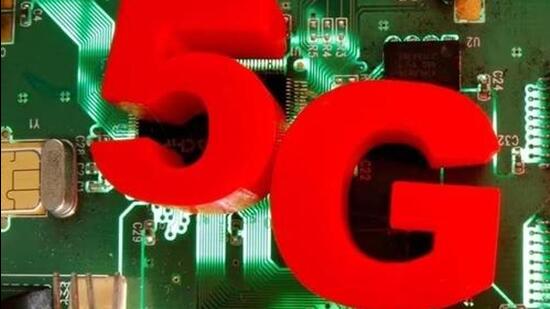 There are plans to set up 100 labs in engineering institutions to develop applications and use-cases for 5G services.
"The labs will cover, among others, applications such as smart classrooms, precision farming, intelligent transport systems, and health care applications," Sitharaman said in her speech.
"The proposed outlay for 5G labs will further push the development of use-cases and the set-up of private networks in India. Health care and education are amongst the most important sectors in India and the research across universities will push innovations and job opportunities," said Peeyush Vaish, partner and telecom sector leader, Deloitte India.
Also Read:Himachal to roll out 5G services by year-end
India's 5G auctions, which culminated in the second half of 2022, saw Bharti Airtel, Reliance Jio and Vi acquire 5G spectrum for commercial networks, while Adani Data Networks is expected to launch enterprise 5G services with the spectrum it bought.
"5G networks and devices without use-cases is akin to highways without places to travel to," said Muralikrishnan B, president, Xiaomi India.
"The 100 labs for developing applications based on 5G to be set up in engineering institutions will be a great booster to create India-specific 5G use-cases," he adds.
The speed at which commercial networks have rolled out, since the official launch in October, has been impressive. Reliance Jio confirms it has enabled 5G networks in 225 cities across India. Airtel doesn't give a confirmed count of its 5G service coverage, but continues to add cities every day. Vi is yet to launch 5G services.
"We believe 5G will have country-specific use-cases and India is no different. In fact, India can set an example for the rest of the world," said Tarun Pathak, research director at Counterpoint Research.
Test labs for 5G applications provide a sandboxed environment for testing use-case prototypes. Indian telecom equipment company Himachal Futuristic Communications Limited (HFCL) is working closely with tech giant Qualcomm and has a 5G lab which focuses on rural mobile broadband.
"The setting up of 100 labs to develop 5G will better network connectivity in every nook and corner of the country and further help more sectors and communities to access the benefits of 5G networks," said Sanmeet Singh Kochhar, vice-president – India and MENA at HMD Global.