Uttarakhand court sets 5-decibel limit for loudspeakers; your breathing is louder
Updated on Jun 26, 2018 11:28 PM IST
Uttarakhand high court says even temples, mosques and gurudwaras in Uttarakhand can't use loudspeakers without a written undertaking.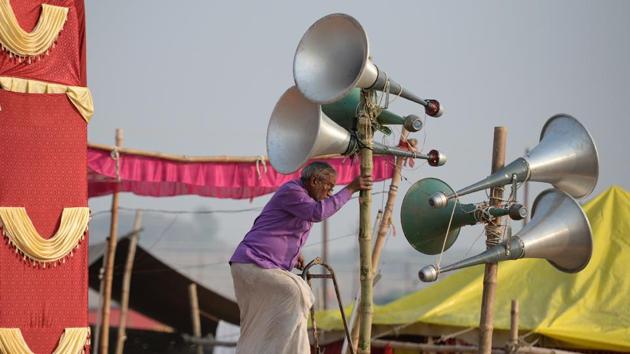 Loudspeakers will virtually fall silent in Uttarakhand, thanks to the state high court.
In an order issued on Tuesday, the court told the government that the use of loudspeakers, even during day, will be contingent on the user giving an undertaking that the noise level will not exceed five decibels. The noise level of a pin falling on the ground is ten decibels. So is a person breathing.
The court directed the state government to ensure that no loudspeaker or public address system is used by any person or organisation, including religious bodies, without the written permission of the relevant authorities.
"The loudspeakers keep on blaring even beyond 12 midnight. The loudspeaker cannot be permitted to be used without the written permission from the authority even by the temples, mosques and Gurudwaras," the court said.
The direction was issued by a division bench of justices Rajiv Sharma and Lok Pal Singh while hearing a public interest litigation seeking action against a toy factory in Haridwar district.
The court also slapped a penalty of ₹5 crore on an industrial unit in Haridwar as "exemplary damages to the inhabitants of the area for causing large scale air pollution and water pollution under the 'polluter pays' principle".
The court has ordered ₹5 crore be deposited with the Haridwar district magistrate within four weeks. It also said the owner of the factory should not run it without obtaining a permanent no-objection certificate from the Uttarakhand Pollution Control Board.
The order was issued on June 19 but its copy was made available on Tuesday.