Vijay fan investigated for trolling journalist Dhanya Rajendran posts apology video
Aug 23, 2017 03:21 PM IST
Dhanya Rajendran, who was viciously trolled for a tweet criticising a Vijay movie, shared the man's post on Twitter.
It's a lesson that anonymous trolls would do well to learn. The law can catch up and hold you accountable for harassment.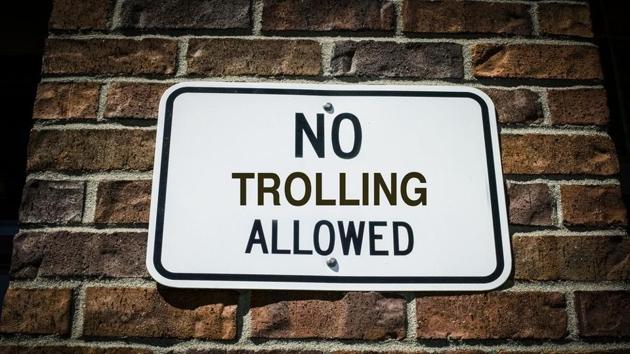 On Tuesday, journalist Dhanya Rajendran, who was viciously harassed on Twitter by fans of Tamil actor Vijay, shared a video of one of the trolls apologising to her. In a series of tweets posted on her Twitter handle, Ramkumar can be seen apologising and says he has learnt a lesson, after being investigated by the police.
On August 4, Rajendran, editor of online new site The News Minute, had posted a fairly innocuous tweet about walking out of Shah Rukh Khan's latest film Jab Harry Met Sejal, calling it worse than Vijay's older film Sura. The tweet incensed Vijay's fans, who directed a barrage of abuse towards the journalist. On August 6, the fans started an organised campaign of trolling against Rajendran using the hashtag #PublicityBeepDhanya, inundating her with abuse and threats.
Rajendran lodged a police complaint and Ramkumar was one of the people being investigated. In the video, Ramkumar says that he realised that one cannot run from the law after the police questioned his mother.
Some commentators on Twitter criticised Rajendran for putting out the video with Ramkumar's face visible, but the journalist said that he had wanted people to watch the video. Ramkumar said that he was misled into believing that Rajendran was a fan of rival superstar Ajith. Ramkumar's Twitter account is almost a virtual shrine to Vijay, with tweets relating to the superstar's movies or interviews.
The abuse directed at Rajendran was quite epic in proportion --- 31,000 tweets and 30,000 mentions within a span of few hours. Actor Vijay finally broke his silence in a statement distancing himself from his fans and asking them to respect women.
Online fan clubs usually work as a publicity machine for their favoured film stars, promoting movie hashtags or stars' birthday on social media. But this devotion very often turns to vicious attacks on any one making a disparaging comment about their 'idol'. Recently, journalist Anna MM Vetticad came under fire from Akshay Kumar fans because she tweeted against his latest movie, Toilet: Ek Prem Katha.
Rajendran signed off with the hope that other trolls would learn this lesson as well.