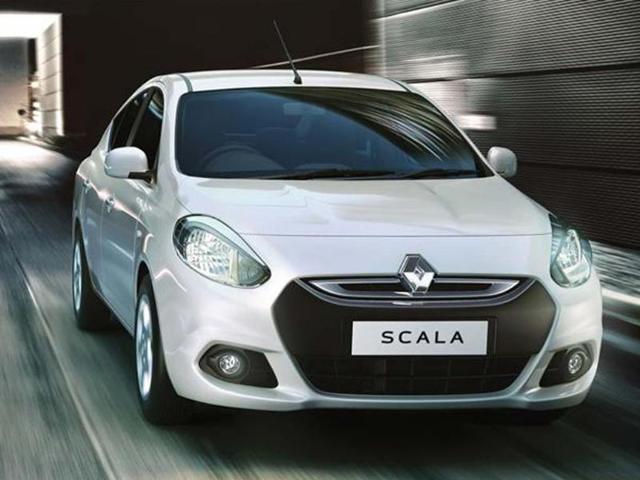 European auto sector hits 17-year low, Renault cuts jobs
European auto sales plunged to their lowest point in 17 years in 2012, trade data revealed today after Renault announced the latest job cuts to hit the beleaguered sector.
UPDATED ON JAN 16, 2013 04:48 PM IST
European auto sales plunged to their lowest point in 17 years in 2012, trade data revealed on Wednesday after Renault announced the latest job cuts to hit the beleaguered sector.


New car registrations in the European Union fell by 8.2% from their 2011 level to 12.05 million units last year, the European Automobile Manufacturers' Association said.
Sales in December fell for the 15th month in a row by 16.3% on a 12-month basis, even slipping slightly in Germany despite the global strength of top German brands.
French automakers in particular are being hard hit with Renault announcing 7,500 job cuts late on Tuesday.
PSA Peugeot Citroen, the second-biggest carmaker in Europe after the booming German VW group, has just been rescued by the state. The group is restructuring with 8,000 job cuts and targets development abroad after a government report said its strategy had missed the bus of globalisation.
And on Wednesday French car parts maker Faurecia reported weak results causing its shares to plunge.
By contrast the VW group has reported record global sales for 2012 with a rise of 11.0% to 9.07 million units and aspires to being the biggest manufacturer globally, ahead of Japanese Toyota, by 2018. German Daimler said at the Detroit auto show this week that it is on track to be the world's top luxury carmaker by the end of the decade.
The second-biggest manufacturer globally is General Motors, which struck a strategic partnership with PSA this year, but GM's sales across the whole of Europe fell by 8.2% last year, the US group said in Detroit.
Hyundai-Kia sales rise
These companies, and European manufacturers in general, are looking to growth in emerging markets to compensate for what they expect to be a lasting weaker trend in Europe, but these markets are also the home base for new competitors notably in China.
The European trade association said in its report on the European market, "Demand for new cars reached the lowest level recorded since 1995, totalling 12,053,904 units" in 2012.
Last year's 8.2% shrinkage was the worst since a downturn of 16.9% in 1993, the association said.
The trend was aggravated by exceptionally bad figures for December in debt-stricken Europe.
"In December, new car registrations declined by a sharp 16.3% in the EU, continuing a downward trend commenced 15 months ago. The decline is the steepest recorded in a month of December since 2008," the statement said.
With the eurozone struggling to cope with the tax rises and cuts in state spending imposed to correct its debt crisis, businesses and consumers have cut down their spending on vehicles.
In some countries the market, and employment, were supported after the financial crisis hit economies in 2008 by government subsidies for the replacement of old vehicles with new ones. But these schemes have run out and many European groups have announced job cuts and plant closures similar to, albeit less dramatic, those that occurred immediately in the US auto industry.
The latest came late on Tuesday from Renault which said it would shed 7,500 French jobs, or about 17.0% of its workforce by 2016, but by means of not replacing normal departures.
Renault, which has diversified its manufacturing into low-cost countries close to western Europe in recent years, notably in Romania where it builds its Dacia-branded vehicles, said that an agreement with unions on the cutbacks would save it 400 million euros ($534 million) in overheads and would avert any plant closures.
"On the basis of a progressive recovery of the European market, establishing such an agreement would allow for growth in French output that is more sustained than that of the European market," Renault said.
However the European trade data for the year showed big differences between countries.
Car sales rose only in Britain, by 5.3% from the level in 2011.
In Germany, a fall in sales on the home market was contained to 2.9% but in France sales slumped by 13.9%, in Spain by 13.4% and in Italy by 19.9%.
In terms of brands, sales in western Europe by PSA Peugeot Citroen fell by 12.9%, by Renault 18.9 and by Fiat of Italy by 15.8%.
Sales by Opel, based in Germany but owned by US group General Motors which has recovered strongly from bankruptcy, fell by 15.6%.
However, other German brands did far better. Sales by Audi rose by 3.7%, and by BMW they fell by 0.1% and by Mercedes-Benz by 0.9%.
In terms of sales in Europe by foreign manufacturers, the South Korean group Hyundai-Kia raised sales under the Hyundai name by 9.4% and under the Kia brand by 14.6%.
Close