Not just Vicks 500 and Corex: India has banned 344 drugs
India has banned the manufacture and sale of more than 300 combination medicines, including two widely used cough syrups, being sold without government approval, a senior health ministry official said on Saturday.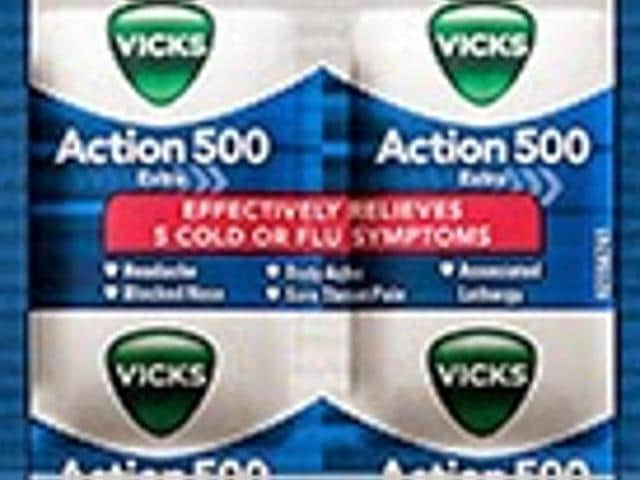 Updated on Mar 15, 2016 05:40 PM IST
One of India's most popular medicines for cough and cold, Vicks Action 500 Extra, will not be available in chemist shops any more after the government banned fixed dose combination drugs.
Apart from Vicks, India has banned the manufacture and sale of more than 300 combination medicines, including two widely used cough syrups, being sold without government approval.
The move is aimed at curbing the misuse of such medicines in India, where nearly half the drugs sold in 2014 were so called "fixed dose combinations."
On Monday, drug majors Pfizer and Abbott stopped sale of their popular cough syrups Corex and Phensedyl respectively, after the government banned 344 fixed dose combinations (FDCs) drugs.
The two companies, however, said they are exploring "all options" to counter the impact of ban.
What are combination drugs
Combination drugs are used worldwide to improve patients' compliance, as it is easier to get patients to take one drug rather than several. But inconsistent enforcement of drug laws in India has led to the proliferation of hundreds of such medicines entering the market based on approval from regulators of individual states, rather than the central government.
In 2014, India set up a committee to review more than 6,000 combinations that had entered the market based only on state regulators' approval. Policymakers gave pharmaceutical companies a chance to retroactively prove the safety and efficacy of these drugs by submitting data on their drugs.
The committee was tasked with classifying the drugs into rational, irrational, and those that need further studies, said KL Sharma, a joint secretary at the health ministry.
"Now based on responses (and) assessment of products, more than 300 drugs have been prohibited," he told Reuters.
He did not name the medicines, but said an official notice announcing the ban would be issued "in a few days." The Drug Controller General of India was not immediately available to comment.
Read | P&G stops sale of Vicks Action 500 Extra in India after ban
The banned drugs
The banned medicines include the codeine-based cough syrups Phensedyl and Corex.
Phensedyl, made by U.S. drugmaker Abbott Laboratories, accounts for about a third of the Indian cough syrup market, and its sales are estimated to make up more than 3 percent of Abbott's $1 billion India revenue. Corex is sold by Pfizer Inc.
Reuters reported last October that Indian regulators were privately pressuring drug firms to better police the selling of popular codeine-based cough syrups to tackle smuggling and addiction.
Doctors and public health experts in India and abroad have warned that increasing use of antibiotic combinations in India may be contributing to antibiotic resistance. India is a particular concern as the market share of combination drugs versus single drugs is bigger than anywhere in the world.
Reuters reported in December how a powerful antibiotic cocktail being marketed in India by a unit of Abbott and many other local companies did not carry approval from the central government.
The combination was not approved for sale in major markets such as the United States, United Kingdom, Germany, France, Japan and Australia.
Several medical experts said it did not make sense to prescribe the cocktail for cold symptoms. However, Abbott's former and current medical representatives said the combination was being promoted and administered as a treatment for a wide variety of illnesses, including colds and fevers.
Close Story