Twitter erupts as tricolour spotted upside down in Modi-Abe meet
Updated on Aug 21, 2019 02:53 PM IST
The Indian tricolour was upside down during a meeting between Prime Minister Narendra Modi and his Japanese counterpart Shinzo Abe at Kuala Lumpur on Saturday.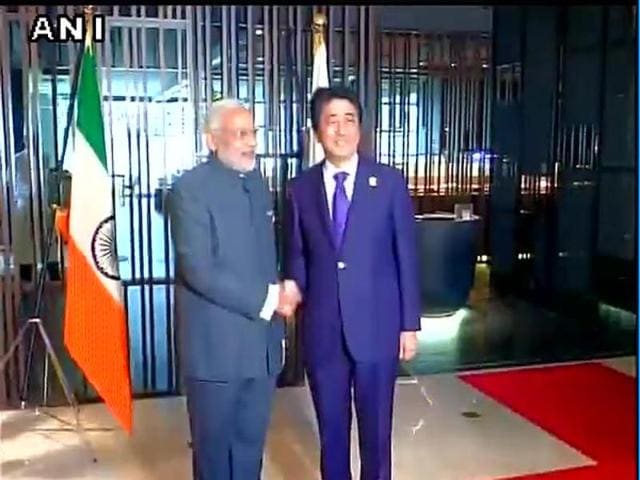 An upside down Indian flag formed the backdrop for Prime Minister Narendra Modi's photo op with his Japanese counterpart Shinzo Abe in Kuala Lumpur on Saturday, sparking angry and humorous posts on social media.
The slip, which came to light when photos of Modi and Abe shaking hands before the flags of their countries were posted on social media, was attributed by Indian officials to the Japanese delegation. It left officials from both sides red-faced.
"It was a mistake by the other side, something that happened inadvertently. It was noticed and things were set right," an Indian official who did not want to be named told Hindustan Times. Another source said the Japanese side had apologised for the mistake.
The Indian tricolour was seen in the photos with the green on top and the saffron at the bottom. The photo op came before Abe held talks with Modi over lunch on the sidelines of the ASEAN (Association of Southeast Asian Nations)-India Summit.
Alert social media users were quick to spot the error and this was followed by a flurry of tweets, some angry and others with a humorous take on the incident.
Modi arrived in Kuala Lumpur on Saturday morning for a three-day visit to Malaysia. Besides the ASEAN-India Summit on Saturday, he will also participate in the East Asia Summits and address the Indian diaspora on Sunday.
Personalise your news feed. Follow trending topics