Dump Mamata: West Bengal Congress tells party
Jun 15, 2012 05:20 PM IST
The ripples of standoff between Sonia Gandhi and Mamata Banerjee have now been felt in Bengal, with Congress legislative party taking a resolution that they are 'uncomfortable' to be in Maa Mati Manush government. HT reports
The ripples of standoff between Sonia Gandhi and Mamata Banerjee have now been felt in Bengal, with Congress legislative party taking a resolution that they are' 'uncomfortable' to be in Maa Mati Manush government, asking for permission to quit from the Congress high command.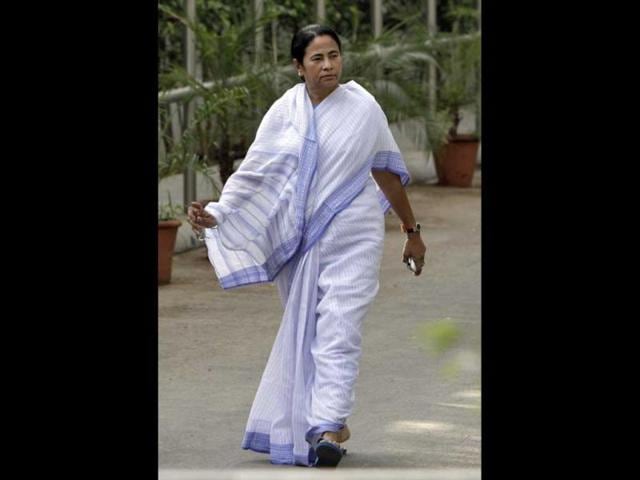 On Friday senior Congress leaders and MPs sharpened their attack on Mamata Banerjee, with Adhir Choudhury Berhampore MP favouring resignation of all cabinet ministers immediately.
Stay tuned with breaking news on HT Channel on Facebook.
Join Now
The decision drew sharp criticism from Trinamool ministers.

"We have seen the happenings in New Delhi, how Pranab Mukherjee Congress's presidential candidate was unceremoniously discarded by Mamata Banerjee. In this situation we are not comfortable to be a part of the state government along with Trinamool Congress. We have written to our high command (Sonia Gandhi) to give us permission to quit," said Muhammed Sohrab, leader of Congress legislative party after an hour-long meeting with the Congress MLAs at the Assembly.

The party has also decided to confront Trinamool Congress, its ally inside the Assembly over the issue.
The party has formally written to Sonia Gandhi asking for her permission to quit the government.

"In my opinion there is no need to keep relationship with such a party which fails to show respect to us. By pressing for APJ Abdul Kalam Trinamool Congress has made it clear that they are walking towards the NDA," said Pradip Bhattacharya, state Congress president.

Adhir Chourdhury said, "In various occasion I have expressed that the Congress ministers in the cabinet of Banerjee should quite from their ministership for the disrespect that Mamata Banerjee shows to the Congress party. This is the high time to do so."

The CLP's decision drew in immediate and sharp criticism from their Trinamool Congress colleagues who stated that though they will not ask Congress to leave but the door it open.

"I think I should give them the address of Raj Bhawan. Please go there and give him a letter. We do not want you to go. But if you decide so the door is open," said Subrata Mukherjee, state panchayat minister.

"There will be no trouble to the government if they leave. We have enough numbers and the people of Bengal are with Mamata Banerjee, " said Partha Chatterjee, industries minister.

Interestingly on January 18 this year Manoj Chakraborty Parliamentary affairs and small and medium industries minister in Bengal government left his chair criticizing Mamata Banerjee on the floors of the state secretariat itself.