Man arrested for exposing genitals, trying to molest woman in Kolkata gift shop
The incident comes almost ten days after a middle-aged hawker was arrested for masturbating in front of women passenger in a Kolkata bus.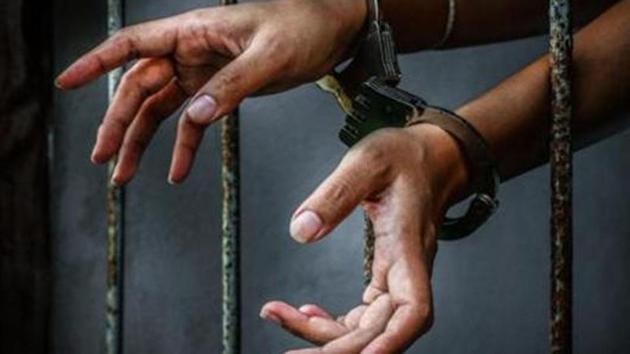 Updated on May 21, 2018 01:20 PM IST
Hindustan Times, Kolkata |
HT Correspondent
A 26-year-old carpenter was arrested on Sunday from the outskirts of Kolkata for exposing his private parts and trying to molest a woman inside a gift shop, police said on Monday, days after a hawker was arrested for masturbating in front of women passengers in a bus in the West Bengal capital.
Prasen Das allegedly came to a gift shop on May 18 in the Bansdroni area in south Kolkata in the evening and started passing indecent comments at the woman, aged around 20, while standing at the door. It was raining heavily and there was nobody else inside the shop.
"Suddenly he entered the shop, unzipped his pants and exposed his private parts. He tried to grab my hand but I managed to free myself," said the victim.
An officer of Bansdroni police station, who did not want to be named, said the victim started shouting and quickly took some photographs of Das with her mobile phone. But the phone fell from her hands and broke.
Das managed to escape.
The police managed to fix the woman's phone and retrieve the photos. Bansdroni Police circulated the photos arrested Das from his residence at Sonarpur, almost 30km from the spot where the crime took place, after a two-day hunt for the man who did not have any criminal record.
Police said Das used to frequent the Bansdroni area and went to the gift shop when he saw the woman alone out there.
Das will be produced in court on Monday.
Rising incidents of men exposing themselves in public places have hit headlines in Kolkata and so has the courage shown by the victims. In both the incidents, the victims showed the presence of mind and photographed the offenders with their phones which subsequently led to the arrests.
Kolkata Police arrested a man on May 12 for allegedly masturbating inside a bus in front of two women who recorded the incident and posted it on social media. They even shared a video on the Facebook page of Kolkata Police.
One of the victims wrote in her Facebook post that a fortnight before the incident the same man had exposed his genitals to them inside the same bus. She said the bus conductor took no action when she and her friend protested.
"We could not do anything as we did not have any proof. Today, we have these two videos as proof and we want justice," the victim wrote on Facebook.
Kolkata Police reacted promptly and wrote a post with a photograph of the accused. The man, a hawker from Hooghly district, was arrested from the Shyampukur area in Kolkata within a few hours.
Close Story