Trinamool Congress to contest Assam panchayat polls highlighting NRC issue
Firhad Hakim, the party's observer for Assam, announced the decision in Guwahati on November 12.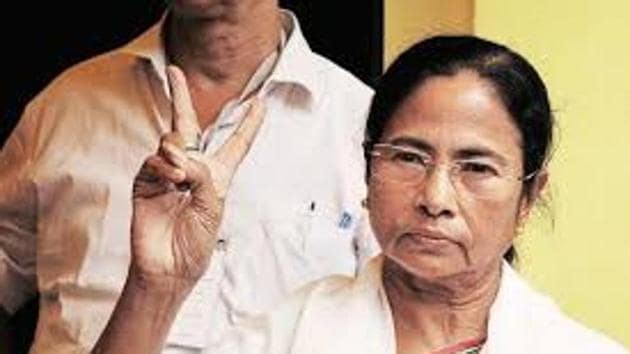 Published on Nov 13, 2018 12:45 PM IST
West Bengal's ruling Trinamool Congress will start its electoral journey in neighbouring Assam with the panchayat elections scheduled in December, Firhad Hakim, the party's observer for Assam announced in Guwahati on Monday.
Hakim, who is the urban development minister in Mamata Banerjee's cabinet, was in Assam to meet the family members of the five Bengalis killed in Tinsukia district on November 1 by unknown assailants.
"With the panchayat elections, our journey in Assam starts. We will fight in the name of the five martyrs and fight for the rights of those whose names were struck off the NRC's list. They have been dubbed as doubtful voters and are being sent to detention camps," Hakim said, while addressing condolence meet for the five victims organised by the state unit of Trinamool Congress at ITA Auditorium, Machkhowa, Guwahati.
A video clip of Hakim's address was circulated by the Assam unit of the Trinamool Congress.
The party's focus is to field candidates in the areas dominated by Bengalis.
Rural elections in Assam will be held in two phases, on December 5 and 9, and the results will be announced on December 12. November 15 and November 19 are the last date for submission of nominations for the two phases, respectively.
During his visit Hakim met local Trinamool Congress leaders and finalised the election campaign plan. The party has already released names of some candidates.
"Our message to BJP is clear. We have toppled a 34-year-old regime in Bengal. BJP is yet to master the art of political oppression when compared to the CPI(M) whose regime we fell. We are for tit-for-tat. If you stop us in Assam, we will stop you in Bengal," said Hakim.
"Contesting the rural elections is essentially a rehearsal for the Lok Sabha elections scheduled next year," said Sayed Jeherul Islam, Trinamool's Assam state committee member.
"Trinamool Congress will perform poorer than what they did in Odisha. They have no organisation in Assam and will blacken their own face. They can only create tension and divide Assam," said Dilip Ghosh, BJP Bengal unit president.
Incidentally, Trinamool's fledgling organisation in the state suffered a jolt when, following party chief Mamata Banerjee's statements criticising the NRC exercise, the party Assam chief along with some senior leaders quit in August.
However, over the past couple of months, the party is investing time on reorganising the leadership and coordinating with Assam-based Bengali organisations for a toehold in the state by espousing the cause of the Bengalis, who constitute the largest chunk of the four million people whose names have been dropped from Assam NRC's final draft.
Close Story