Easy tips and tricks to lock-in your skin's moisture even in the dead of winter
Feb 04, 2023 03:04 PM IST
Looking tips to tackle dry skin in winter? Here's a beauty guide on how to tackle winter skincare and lock-in your skin's moisture to avoid dry, chapped knuckles, hands or lips even in the cold season
Winter is a challenge for our skin where low temperatures and dry air mean we're more prone to dry, sensitive skin so we are always on the lookout for a beauty guide on how to tackle winter skincare. Your skincare regime should change as we go into the colder months as even though most of us equate the crisp air with coziness, as soon as the temperatures drop our skin tends to become dry, flaky and dehydrated.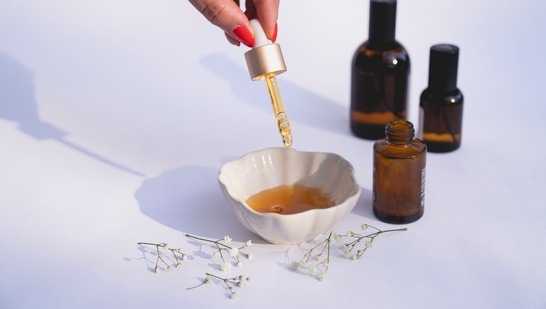 Even though it has become a common problem, it can still be prevented by adhering to some basic guidelines and adopting a special skincare routine. Our skin gets essentially drained of moisture since there is less moisture in the air so, if you have got dry, chapped knuckles, hands or lips in the cold climate, sweat not as we've got you covered.
In an interview with HT Lifestyle, Dr Saru Singh, Consulting Dermatologist, Aesthetic Physician and Skincare and Laser Expert, suggested the following easy tips and tricks to lock in your skin's moisture even in the dead of winter -
1. Moisturisers prevent water loss from your skin: Apply a nourishing moisturizer on your face or body. The added benefits of using a moisturizer consistently include slowing the signs of ageing, helping fight acne and camouflaging skin blemishes.
2. Avoid taking hot showers: Giving yourself a hot bath this season is the best feeling there is. The bad news is that your skin despises hot water showers. The keratin cells found in the skin's outermost layer are harmed by hot water. Your skin gets dry, irritated, and itchy when these cells are damaged. Hot water also depletes your skin of its natural oils, leaving it even drier than before. Adjusting your showering routine is one of the primal winter skincare recommendations.
3. Make use of a humidifier in your room: A humidifier will assist in adding more moisture to the air, preventing your skin from being dehydrated due to the cold.
Adding to the list of simple tips to ensure your skin remains hydrated even in winter, Priya Goon, Senior R&D Designer of PBBU at HUL, recommended the following tricks to tackle dry skin in winter:
1. Moisturise frequently - The easiest way to fix dry skin? Keep it moisturised. The right moisturiser will not only hydrate/moisturise the dry skin conditions but also will prevent the innate moisture loss.A right moisturiser containing humectants, emollients and occlusives keeps skin deeply hydrated and prevents moisture loss. It's worth picking a moisturiser that is designed for dry and sensitive skin, as this can deliver the most relief in harsh winters.
2. Layer your skincare - Just like you layer clothing to keep warm in cooler months, your skin needs the same to prevent overdrying. A good rule-of-thumb is to layer lightest to heaviest (watery toner first, serum second and moisturizer third). Ingredients like Hyaluronic acid, Glycerin, Ceramides in skincare routine gives intensely moisturised skin throughout winter.
3. Stay hydrated - Winter air tends to be much drier compared to other seasons and the best way to help your skin through this loss of moisture is to simply add more. Drinking water and staying hydrated is one of the best things you can do for your skin.
4. Exfoliate away dead skin cells - Exfoliating is really useful for dry skin. Sloughing away dead skin cells, dirt and cleaning out pores, exfoliating has a number of benefits. Use a gentle scrub to remove dead skin cells accumulated from dry winter air, leaving your skin looking more glowy and helping your post-cleaning moisturizer absorb better.
5. Reduce shower time and the amount of heat you use - Hot water can actually strip your skin of its oils, so switching up the temperature to lukewarm can help your skin retain its natural moisture. It's also worth keeping your showers and baths a little shorter, this also ensures that your skin keeps moisture locked in and immediately after the shower, while your skin is damp, apply rich moisturizers to lock in hydration.
6. Remember SPF - You might not think that you need SPF in winter but the truth is UV rays are equally damaging even during winter months. Adding a sunscreen to your skin routine can protect dry skin and prevent fine lines and wrinkles.
7. Protect your hands and don't forget lips - Your hands are one of the most exposed parts of your body. So, grab yourself a pair of gloves and keep your hands moisturised with a thick moisturising hand cream. Most of us know the discomfort of dry, chapped lips. The lip skin is thin, it doesn't have oil glands to protect and moisturise it. So it is advisable to keep a lip balm handy and apply it twice a day. That way you'll have the perfect looking pout all season long.
Enjoy the winter with a beautiful glowing skin following these tips!