Post-keratin hair care: Tips to stop breakage and keep hair smooth and shiny
Feb 03, 2023 08:13 PM IST
Check out some important expert-approved tips to maintain the benefits of keratin treatment and prevent hair breakage.
'Keratin treatment' is a great way to smoothen, straighten and un-frizz our beloved hair, while also giving it a healthy look. It is a popular hair smoothing and straightening process that involves the application of a protein-based solution to the hair. There is one caveat though; Keratin treatment could also lead to hair troubles if appropriate post-procedure care is not carried out. It is important to note that improper care and exposure to certain elements, such as heat and harsh chemicals, can weaken the bonds of the keratin treatment and cause hair breakage. To maintain the benefits of keratin treatment and prevent hair breakage, it is important to take special care of your hair. (Also read: Hair care tips: Dos and don'ts of keratin treatment )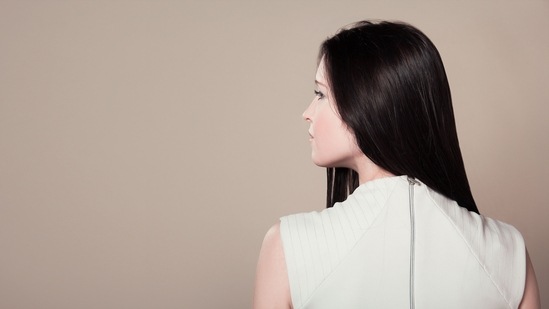 In a conversation with HT Lifestyle, Bhavin Bheda, Hair Expert and Business Manager, Cadiveu Professional, suggested seven simple ways you can nourish your hair after a Keratin treatment.
1. Too hot, too much
One of the biggest mantras for hair health is to avoid excessive heat. We should make sure to be in the normal to medium heat range while using any device on our hair after Keratin treatment, in order to maintain its healthy essence.
2. Pamper like there's no tomorrow
May it be using a shampoo, conditioner or mask; one should not miss a single session of hair care after treating it with Keratin. The more vigilant we are with our hair care routines, the lesser the chance of hair damage. Another important point is to completely avoid 'sulphate' based products since they can do more harm than good.
3. Say hi to Acai
Acai Oil is one of the best bodyguards for our hair. It not only improves overall blood flow but also strengthens our scalp against damage. After a Keratin treatment, regular usage of Acai Oil is the ideal way to protect our mane.
4. Keep it minimal
Once you have undergone a full-scale Keratin treatment, it is a good idea to keep away from any other kind of chemical-based hair therapy. Introducing another form of chemical treatment after Keratin can reduce the overall benefits of the protein.
5. No bleach please
It is better to wait up to three or four weeks after a keratin treatment before thinking of bleaching your hair. If you opt for a beach immediately after Keratin, the results will be far from appealing, and you will also have compromised with the silky smooth texture of your hair.
6. Shower at ease
Hot showers may be a very relaxing experience for our body and soul, but they are a not-so-great experience for Keratin-treated hair. Since excessive heat can compromise the benefits of Keratin, having a calm and warm shower is much better than having a hot and steamy bath.
7. Far away from the chlorine
Chlorine water can wash off all the good done to your hair from a Keratin treatment. Even a quick dip into a pool of chlorine can steadily destroy the Keratin layer, and re-introduce frizz into our hair.