How to understand your emotions better? Know from expert
Published on Aug 09, 2022 08:55 PM IST
Learn to better understand your emotions so that you can regulate and communicate them.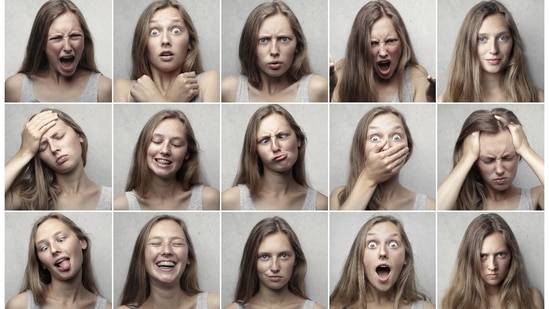 Sometimes emotions can be very difficult to understand. We frequently are unable to explain our feelings. Emotions have a significant impact on your thoughts and actions. The feelings you experience every day can motivate you to act and have an impact on the big and minor decisions you make about your life. Emotional fatigue can occur if you are not conscious of your feelings. That is why it is important to develop an emotional awareness. (Also read: Things we need for our emotional health: Expert offers tips)
Speaking to HT lifestyle, Kirti Verma, Chief Psychologist at Kripa social welfare society, shared, "The more awareness you have of what's happening inside of you, the better you can differentiate between emotional experiences. The more complex emotions get the more important it becomes to be able to describe them, so building your awareness and emotional vocabulary is the key". She also shared few ways which you can follow to better understand your emotions.
Take a little time and space
In our busy lifestyle sometimes it is very important to take a pause and slow down. Acknowledge that a big emotion is coming up for you. Know that all off them pass eventually. Suspend judgement and think of your emotions as messengers, signals, data. Take some time to figure out what it is trying to tell you. Approach the emotion with curiosity, rather than avoiding it.
Mix with a pinch of awareness
Try to recognise the thoughts that are triggering the emotions and what thought can be triggered by the emotions you are experiencing. What changes it reflects in your body and where do you feel it? It can be tension, increased heart rate, sweaty palms etc. As emotions are often associated with certain action urges it is important to recognise that how emotions are influencing your actions. For instance it can be fear-urge to avoid or joy- urge to connect.
Add a sprinkle of specificity
Specify the feeling and name it. Google "emotions wheel" if you have trouble naming it and see which lands the most. Build your emotional vocabulary. For example sad could really mean ashamed, guilty, lonely, remorseful etc. You can also create your emotions journal where you can write the emotions experienced by you in a whole day and you can also rate the intensity of emotions from 1 to 5. This will have a positive impact on your overall mental wellbeing.
Top off with acceptance & self- compassion
Remember you are not the emotion, you are the one experiencing the emotion. Offer yourself warmth & understanding (the way you would do to a good friend) don't be harsh on yourself. Decide what to learn from it and let it go when you feel you are ready.