Mental health tips: Signs that you are emotionally exhausted; how to cope
Jan 12, 2023 04:23 PM IST
Emotional exhaustion is a state of mind where you constantly feel burned out by the accumulated stress and negative or unacceptable circumstances. Here are signs that you are emotionally exhausted.
Emotional exhaustion is becoming much more common in today's times when we are not tuned into our emotions and are focussed more on the chores and tasks at hand. Not being able to find time to sort out your emotions over a considerable period of time can make you feel exhausted or burned out. This is because of all the accumulated stress that you are carrying. One could be emotionally exhausted at workplace in a high-pressure job or a toxic environment which leaves one with little time to relax and rejuvenate. New parents can also report emotional exhaustion apart from physical tiredness as they have hardly time for themselves. People with chronic illness like diabetes, blood pressure, heart ailment may also show signs of emotional exhaustion. (Also read: What is emotional numbness? Expert on tips to deal with it)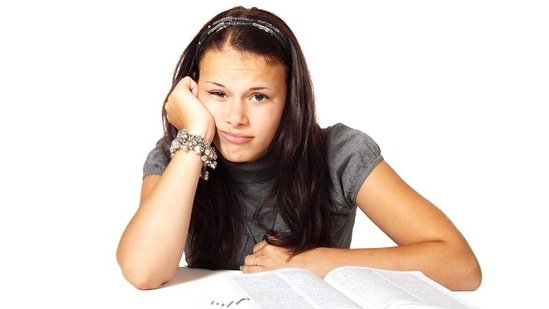 "Emotional exhaustion is a state of mind where you constantly feel burned out by the accumulated stress and negative or unacceptable circumstances from your personal as well as work lives or a combination of both of them. It is a major sign of burnout. It is comprised of emotional exhaustion and detachment from the self. As emotions are the by-product of our state of mind, emotional exhaustion creates a mental disturbance which results in hopelessness, irritability, lack of motivation, lack of concentration, cynicism, disturbed sleep cycle, and physical tiredness which creates mental exhaustion as well. Emotional exhaustion, the core of burnout, itself reflects a combination of a depressed mind set, a lack of energy in doing daily tasks, and surviving in a survival mode of life which correlates highly with other depressive symptoms," says Dr Ruhi Satija, Consultant Psychiatrist & Psychotherapist.
Dr Satija shares common signs of emotional exhaustion:
Lack of motivation: If you find you are losing interest in something that you loved doing before, you should take a break and look for ways to rejuvenate yourself.
Triggered easily: Are you reacting too much even to smallest of triggers? It may not be completely your fault after all. It may be because you are totally exhausted emotionally and are unable to cope with any more pressure.
Disturbed circadian rhythm: Not able to sleep or wake up on time? All you need is a bit of self-care and time for yourself to bounce back.
Nervousness: This is another sign that you are not in tune of your emotions.
Absent-mindedness: Forgetting things or not able to pay attention to the task at hand means you need some mental rest.
Headaches, depression, anger issues, lack of sleep, increased pessimism are other signs of emotional exhaustion.
Dr Ruhi says emotional exhaustion can occur by consistent multiple stressors in one's life and the triggers can completely differ from one person to another.
Common triggers of mental exhaustion
She shares more common triggers of mental and emotional exhaustion:
- Death of a friend or family member
- Toxic family members
- High-pressure jobs
- Having a baby
- Responsibility of raising children
- Unemployment
- Chronic illness or injury
- Unsolved traumas
- Doing what you don't like
- Longer shifts at work
- Intense atmosphere
- Triggered situations
- Work environment
Tips to prevent emotional exhaustion
Staying active, eating well and making healthy choices can help treat emotional exhaustion.
One should try to create healthy routines
Take regular breaks from work and do not work at a stretch for several hours
Work-life balance is important and one must take active interest in other aspects of life
Mental health is as important as physical health and one must find time to do things that they love doing
It is important to seek help to eliminate stressors so that we can stop them from accumulating and causing more serious mental health issues.