Milind Soman aces 15 pullups, speaks of his fitness goals
Nov 26, 2022 08:01 PM IST
Milind Soman started the weekend on a fitness high with an intense routine of 15 pullups. Check out the video here.
Milind Soman is a fitness enthusiast. The actor, who is also a super model and a TV personality, wears multiple caps. The actor ensures to slay fitness goals like a pro with snippets from his workout diaries. Milind's wife Ankita Konwar, who is a certified yoga trainer, also features on his workout diaries often. Ankita and Milind are known for setting couple fitness goals higher for us. Milind can do it all – from acing high intensity routines to taking a break and embracing the day with a run. Milind also took part in a cycling rally to support the mission of exploring green alternatives of traveling. Milind and Ankita are also known for slaying fitness goals during their trips to several countries.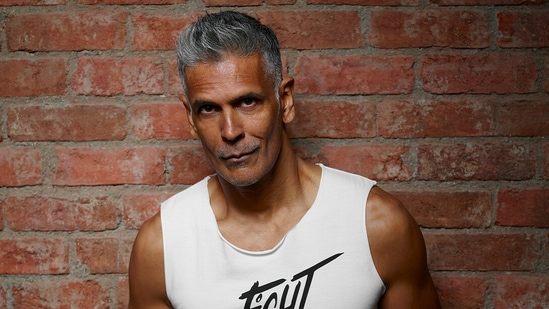 ALSO READ: Milind Soman, while performing pullups in jungle, is most happy about this...
Milind, on Saturday, made our weekend better with a short video of himself performing a morning workout routine. The actor started his weekend on a fitness high by acing 15 pullups. In the video shared by Milind, the actor can be seen performing 15 pullups on a pole in a park of sorts. With the video, Milind also shared tips on how to approach the fitness goals - "15 pull ups. Enough for today! Most people think it's necessary to work out for hours for any kind of fitness, but the fact is you need to be clear about your goal, and then do only what is necessary, to be the way you want to be. So, for me, to maintain a reasonable level of fitness, 15-20 min of a variety of movements, every day, is more than enough." Take a look at his routine here:
Pullups come with multiple health benefits. It helps in strengthening the arm, shoulder and the back muscles. It also helps in improving grip strength and the overall physical strength of the body. An intense routine of pullups also help in boosting body strength and fitness levels.