Stealth omicron: Know the common symptoms from experts
Mar 15, 2022 05:57 PM IST
What is stealth omicron and what are its common symptoms; do we need to worry about its spread? Here's what experts say.
A raging Covid-19 wave in China driven by BA.2 subvariant, commonly known as stealth omicron, is triggering panic across the globe. The subvariant that spreads faster than the original Omicron variant, but isn't more lethal than delta or the original Omicron, has added to the concerns of pandemic dragging on for much longer amid fears of it causing multiple outbreaks in other parts of the world. What is stealth omicron and what are its common symptoms; do we need to worry about its spread? HT Digital spoke to experts. (Also read: 'Stealth Omicron': All you need to know about fast-spreading sub-strain)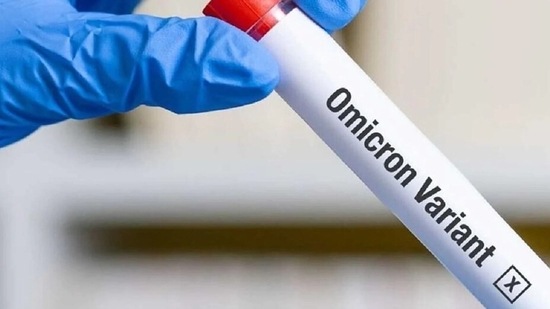 Understanding stealth omicron and how is it different from original Omicron
The World Health Organization (WHO) is currently monitoring several Omicron variants and subvariants, like BA.1.1, BA.2 and BA.3. The subvariant BA.2 has been referred to as 'stealth' omicron because it has genetic mutations that could make it harder to distinguish from the delta variant using PCR tests.
"The Omicron variant spreads more easily than the original SARS-CoV-2 strain of the virus and previous variants, including delta. According to researches, the Omicron subvariant BA.2, is 1.5 times more transmissible than the original Omicron strain. There is currently no evidence that the BA.2 lineage is more severe than the BA.1 lineage," says Dr Santosh Kumar Jha, Medical Superintendent, Porvoo Transition Care.
"Though BA.2 shares over 30 mutations with that of BA.1, it also has 28 unique mutations and unlike the BA.1 mutant, which is easier to track because of the absence of one of three target genes used in a common PCR test, the BA.2, also referred to as 'stealth' variant lacks the same missing target gene which makes it identification difficult, says Dr. Viswesvaran Balasubramanian, Consultant Interventional Pulmonology and Sleep Medicine, Yashoda Hospitals Hyderabad.
Common symptoms of stealth omicron
"The two most common symptoms among people infected with the stealth omicron variant are dizziness and fatigue. However, it's crucial to remember that they are only early warning symptoms. Even though dizziness and fatigue are common everyday symptoms, they should be monitored if they continue for a longer period of time," says Dr Kuldeep Kumar Grover, Department of Pulmonology, CK Birla Hospital, Gurgaon.
"Aside from these two symptoms, some people may also feel fever, coughing, sore tongue, headache, muscle fatigue, and an increase in heart rate. If these symptoms persist for more than a few days, you should consult a doctor. These symptoms can occur two to three days after becoming infected with the virus and can last for a long time in the body," adds Dr Grover.
Mild fever, sore throat, malaise and body ache, running nose and headache, loose motions are among the common symptoms of stealth omicron according to Dr Jha.
"Though respiratory symptoms like cough, running nose and sore throat may be seen, other symptoms like fatigue, dizziness, fever, diarrhoea, vomiting, abdominal pain, heartburn and bloating are more suggestive of BA.2 variant," says Dr Balasubramanian.
How to protect against stealth omicron
Estimates indicate that the BA.2 variant is 1.5 times more transmissible than BA.1 variant, though there is no evidence to suggest its ability to evade vaccine protection.
"Scientists have observed that there is only a little difference between the two subvariants and in both, a booster shot provided fairly strong protection against infection and hospitalization. In addition, infection with BA.1 is expected to provide strong protection against infection with BA.2 as they share similar genetic makeup and preliminary data suggest that BA.2 does not appear to be associated with more severe illness," says Dr Balasubramanian.
To protect against Covid-19 and its variants, the CDC recommends the following to the public:
* Get Covid-19 vaccine or booster.
* Wear a mask.
* Maintain social distancing
* Avoid crowds and poorly ventilated indoor spaces.
* Wash hands often with soap and water or use hand sanitizer if soap and water are not available.