Tips for parents to address their teen's body image concerns
Feb 04, 2023 01:09 PM IST
As a parent, it's important to support your teen and help them develop a positive and healthy relationship with their body. The following tips can help you address your teen's body image issues and support them in building a healthy self-image.
Body image is a complex and multifaceted concept that involves a person's perceptions, attitudes, and beliefs about their own appearance. During adolescence, teens are exposed to a wide range of societal and cultural messages about body image, which can lead to increased pressure to conform to certain beauty standards. As a result, many teens experience body image concerns that can affect their self-esteem, mental health, and overall well-being. As a parent, you play a critical role in helping your teen navigate these challenges and develop a positive and healthy relationship with their body. (Also read: Tips to overcome fat-shaming and a negative body image )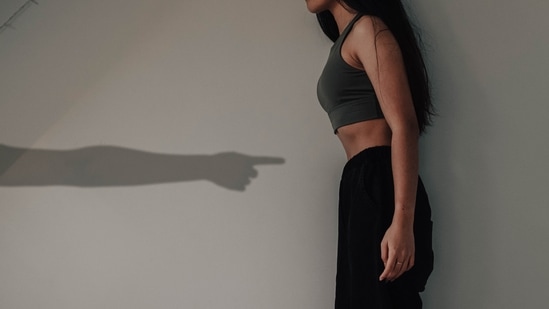 Talking to HT Lifestyle, Aanchal Narang Founder and Therapist Another Light Counselling, says, "Body image issues or even body dysmorphic disorder has become more prevalent in recent years. As much as we like to blame it all on social media and digitisation, it's not that simple. There are multiple factors at play, the early childhood experiences including trauma, bullying, sexual abuse, physical abuse, other mental health concerns and inculcated eating habits. Sensitivity is paramount for addressing body image concerns, especially in teenagers as it's a critical period of life."
Further, Aanchal suggested some important dos and don'ts for parents to help and support their teens in building a positive self-image.
Don'ts:
1. Do not engage in any body-shaming of the teen. Any unwarranted comments on their shape, colour, hair, skin and height are detrimental.
2. Do not self-depreciate your body around your children. Example: you make fat jokes on yourself or your partner even though it's not directed to the child it leads to internalised fat-phobia in them.
3. Do not forcibly feed or restrict their eating. Do not try to put them on a diet fad.
4. Do not blame them for their body image. For example: don't call them lazy if they are struggling to exercise or eat.
5. Do not let other people comment on your child's body or eating. In Indian culture relatives often speak about how fat or thin someone is as small talk, but it can deeply affect the teen.
Do's:
1. Promote a healthy lifestyle and nutrition over a particular body type or shape.
2. Establish good eating practices at home. Such as eating at regular intervals, having holistic and diverse meals.
3. Stand up for your child if you see them get body-shamed or bullied around you.
4. Compliment your child. Talk to them about their body image, and try to understand what is the underlying issue. If needed, encourage and support professional help like therapy and/or nutritionists.
5. Encourage them to engage in physical activities that they enjoy like dancing, yoga, swimming, sports etc instead of forcing them for a gym.