Lok Sabha elections 2019: Six candidates to fight for lone Mizoram constituency
Updated on Apr 11, 2019 10:23 AM IST
Lok Sabha elections 2019: The lone Lok Sabha seat in Mizoram is reserved for Scheduled Tribes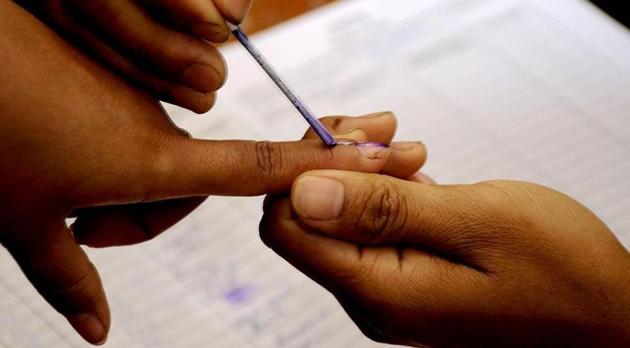 Mizoram is the only parliamentary constituency in the northeastern state of Mizoram and is reserved for the members of the Scheduled Tribes.
Eighty-three-year-old CL Ruala of the Congress is the sitting member of Parliament from the Mizoram Lok Sabha seat, which will see six candidates fighting the general election this year.
The ruling Mizo National Front (MNF) has fielded former Doordarshan director-general C Lalrosanga and Lalnghinglova Hmar, a journalist, has been nominated by the Zoram People's Movement (ZPM)-Congress combine.
Read: All you need to know about Mizoram
The BJP's state vice-president and veteran Chakma politician Nirupam Chakma and former sailor TBC Lalvenchhunga of the newly-floated People's Representation for Identity and Status of Mizoram (PRISM) are in the fray. Retired deputy controller of mines Lalhriatrenga Chhangte and Lalthlamuani, the only woman candidate, are also contesting the polls as Independent candidates.
Voting will be held on April 11 in Mizoram and results will be declared on May 23.
Here are some facts about Mizoram Lok Sabha seat:
State: Mizoram
Name of the Lok Sabha constituency: Mizoram
2019 Candidates: Nirupam Chakma (BJP), C Lalrosanga (Mizo National Front)
Polling date: April 11
Sitting MP, party: CL Ruala, Congress
Winning margin in 2014: 6,154
Runner up name, party: Robert Romawia Royte, Independent
Number of voters in 2014: 433,201
Percentage of votes polled in 2014: 61.69%
Number of women voters in 2014: 355,951
Number of polling booths in 2014: 1,126