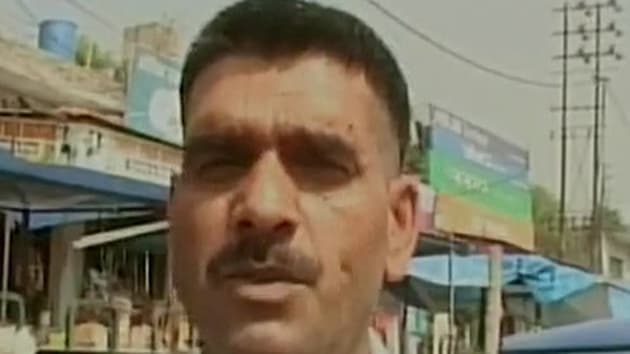 Lok Sabha elections 2019: Uncertainty over SP's new Varanasi pick Tej Bahadur
Legal adviser to the Election Commission, SK Mendiratta said, "There is a rule under the Representation of People's Act that disqualifies a government employee dismissed from service from contesting elections for a period of five years."
UPDATED ON MAY 01, 2019 08:08 AM IST
The Varanasi district election officer (DEO) issued a notice on Tuesday to Tej Bahadur Yadav, a former Border Security Force (BSF) constable who is the Samajwadi Party (SP) candidate from the temple town taking on Prime Minister Narendra Modi, for allegedly making two different claims in his nomination papers.
Yadav, 43, who was sacked from the force in 2017 on charges of indiscipline after complaining in a video about the quality of food served to the troopers, had filed his nomination as an independent candidate last week. Later on Monday, after the SP replaced its earlier pick Shalini Yadav with him, Yadav filed another set of nomination papers.
Legal adviser to the Election Commission, SK Mendiratta said, "There is a rule under the Representation of People's Act that disqualifies a government employee dismissed from service from contesting elections for a period of five years."
According to the district poll authorities, Yadav filed different responses on a question seeking information if the applicant has held an office under the government of India or under the government of a state and whether he has been dismissed for corruption or for disloyalty to the state.
"In response to the query in the first nomination paper, which you filed on April 24, you wrote 'Yes'," the notice read. "In the second nomination (which you filed on April 29), in the affidavit submitted by you, it was mentioned that you mistakenly wrote 'yes' in the column," the notice added.
Yadav also submitted an affidavit that he inadvertently wrote 'Yes' in his first paper.
In the notice, Varanasi district magistrate and DEO Surendra Singh asked Yadav to submit a "no objection certificate" from the Election Commission of India by 11 am on Wednesday so that a decision on his candidature could be taken.
Yadav alleged that the step was taken at the instance of ruling BJP. "PM Modi has seen his defeat in advance. This is the reason why he doesn't want me to contest from Varanasi. I had furnished all the documents regarding my dismissal from the BSF," he said. SP spokesman Manoj Rai Dhupchandi said Shalini Yadav would remain the party's backup candidate.
101 file nominations in varanasi
As many as 101 people have filed nomination from Varanasi parliamentary seat, from where PM Modi is a candidate. A total of 102 people, including farmers, Tej Bahadur Yadav and 25 turmeric farmers among others are in fray. Around a dozen people have filed nominations from the little known political parties.
Close