'Jerk was enough to shake passengers off the berths'
Mahendra, a passenger in S-11 coach, was the first one to call for help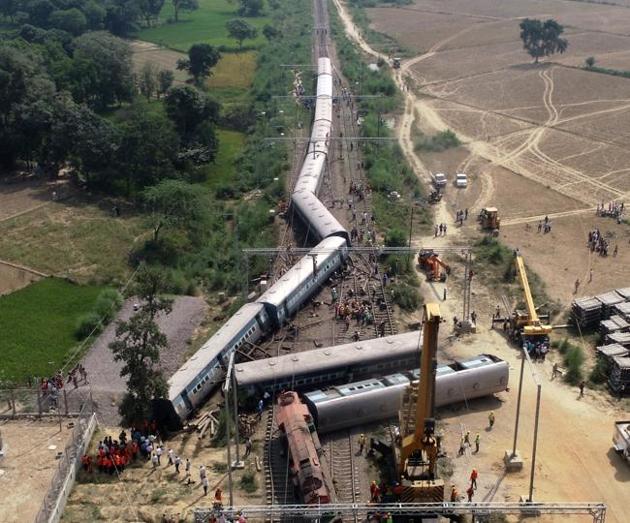 Published on Oct 11, 2018 01:07 PM IST
"I was following the train's location on Google Maps to get an idea when I will reach my destination. And the moment I kept the phone into my pocket, the jerk came," said Mahendra, a passenger in S-11 coach who was the first one to call for help.
He dialled the ambulance service at 6.09 am.
A resident of Sitapur, Mahendra had boarded the train from Jamalpur (Bihar) to reach Lucknow, from where he was to go to Sitapur by road. Like most of the other passengers, he was lying on the berth at the time of accident.
"I could not understand what led to the accident as there was no train in the opposite direction, but the jerk was hard enough to bring passengers on the upper berths down to the floor. I did not fall as I was holding on to the handrail tightly," he said.
Within minutes, he understood there was a major accident and he was the first person to make the call for help.
Mahendra said not all bogies were damaged but passengers in the derailed coaches were severely injured. "I may not be able to forget what I saw for weeks or months," he added.
Close Story
Personalise your news feed. Follow trending topics