8 interior decor hacks to use your carpet as wall art
Aug 17, 2018 11:23 AM IST
Your carpet can double up as wall art and add some warmth and quirkiness to your home. Here are some handy tips on how to go about it.
Wall carpet design can add to your home's aura. Essentially woven art, wall carpets can easily add an extra touch that enhances the interiors. Sameer AM, founder and CEO of Bonito Designs, and Yash Kela, founder of Arrivae, list some ways to use carpet as wall art beautifully: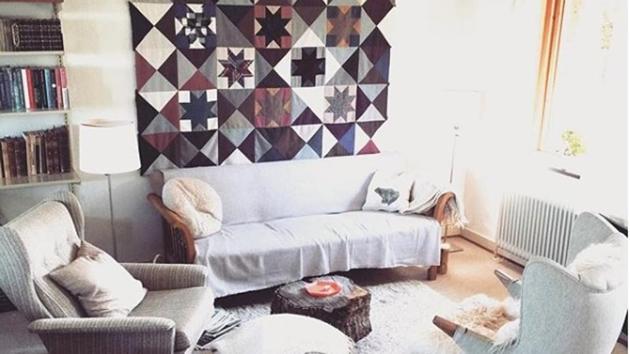 * Put up a contemporary carpet on the wall to serve as a backdrop for a photo collage or a crockery collection. The carpet adds a contrast in texture which highlights the artefacts.
* They are the perfect combination of fabric and art that help provide a warm feel to the space. They can easily be hung on a curtain rod with fancy edges, on two hooks or even a simple log of wood.
* A limited edition handwork or embroidered carpets can be put up on walls simply with either track lights or spotlights focused on them to add a vintage and artsy look to the place.
* An entire wall can be decorated with the help of a seamlessly joined carpet which doesn't just add a beautiful colour scheme to the wall, but also imparts a soothing texture.
* Use the carpets for panelling upon the wall, to provide a contrast on the wall or serve as a decor element. By doing so, you can minimise the area upon which the usage of the carpet is happening. At the same time, you can add a non-monotonous look to your home.
* Walls can be decorated with spot frame artworks which can cover the vertical space.
* Rugs can be used on double height walls where the surface area is extremely large.
* Use printed, motif bohemian rugs which can be hung properly so gravity doesn't take its toll on your woven works of art.
Follow @htlifeandstyle for more