'

₹

25-cr Ketamine was made at Goa factory every month'
Published on Jun 18, 2018 12:38 AM IST
Recently, the DRI arrested the alleged factory owner and one of the key players of the drug syndicate, Jimi Singh Sandhu, on June 14.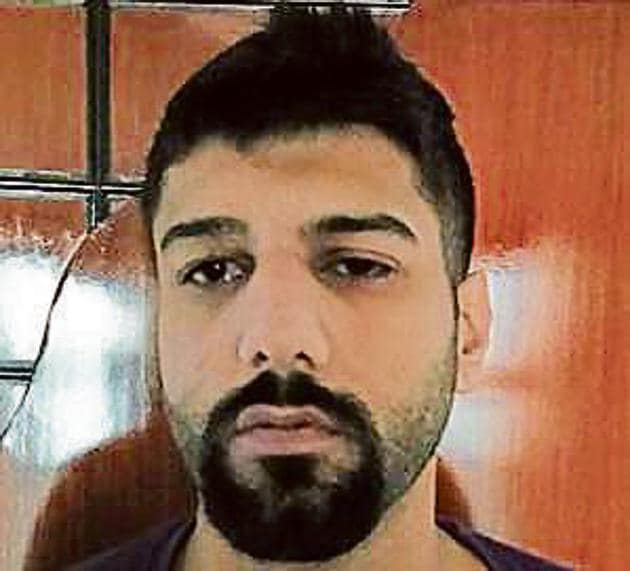 Hindustan Times |
Vijay Kumar Yadav
The international drug syndicate recently busted by the Directorate of Revenue Intelligence (DRI) manufactured the popular date rape drug, Ketamine, worth ₹25 crore every month, alleged one of the accused who claims he was appointed by the Goa factory owner to oversee the drug processing.
Recently, the DRI arrested the alleged factory owner and one of the key players of the drug syndicate, Jimi Singh Sandhu, on June 14. He is the eleventh person to be arrested in the case, in which DRI raided 14 residential and industrial places in Maharashtra, Gujarat and Goa last week and seized 308kg Ketamine, 2,000kg of raw material, hashish, cocaine and opium worth nearly ₹35 crore. Ten people, including four foreigners, were arrested.
Sandhu was living in Canada and is married to a Canadian woman. He was deported to India in 2015 following his involvement in street fights and house break-ins.
DRI officials said, during their 'Operation Vitamine', they got to know that Sandhu was at Villa number 1, Saipem Hills, Candolim in Goa. However, when DRI officials raided this place, he allegedly managed to escape from the window into the jungle nearby. Later, he was nabbed in Panipat, Haryana.
DRI claims that Sandhu owns the factory in Goa. One of the arrested accused, Sarpreet Singh, told interrogators that Sandhu hired him to look after the overall work of Ketamine manufacturing at Vijay Industries. Singh also told investigators that Sandhu taught him to process Ketamine. "Singh also admitted that on an average, 20kg of Ketamine was produced every five days at the factory. This means the syndicate was manufacturing at least 100kg of Ketamine worth ₹25 crore (at the rate of ₹25 lakh a kg in UK and Canada) every month," said a DRI source. The source added that this does not include proceeds from the New Panvel-based Rasaini factory.
Another accused, Nguyen Man Cuong, a Canadian national of Vietnamese origin, told investigators that Sandhu met him in Vietnam while he was trying to export sandalwood from India. Cuong claims that through him, Sandhu made some clients in Vietnam, to whom he sold Ketamine. Cuong said he came to India on Sandhu's request to guide him in processing Ketamine at the Goa factory.
Sandhu's lawyer Praveen Nagar, however, stated that his client is being falsely implicated and has nothing to with the factory in Goa. Nagar said, "My client was tortured by the DRI official and forced to sign documents. He has been sent to judicial custody." Special public prosecutor Anuradha Mane said the allegation of torture is false. "Sandhu owns the factory in Goa where drug was being manufactured. He was sent to judicial custody as we did not seek his custody," said Mane.
Personalise your news feed. Follow trending topics