3,000 schools in Mumbai threaten to deny RTE admissions over pending government payment
Published on Jan 25, 2018 12:27 AM IST
Schools say they are unable to offer quality education to their students and provide incentives to teachers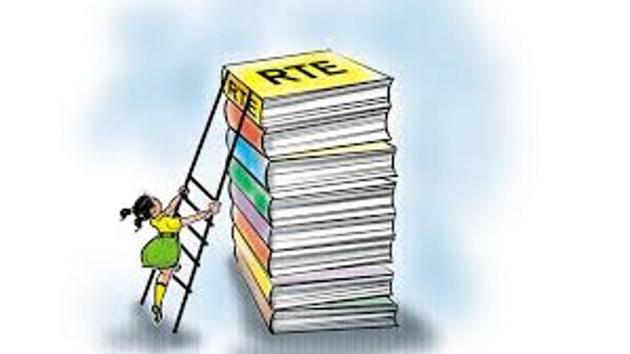 Over 3,000 schools across the state won't admit students under 25% Right to Education (RTE) quota until the state government clears its dues to them, an umbrella body of school management, parents and teachers claiming to represent these schools announced on Wednesday.
Federation of Schools' Association - Maharashtra, an umbrella body of 10 interest groups formed last week, said that the government's failure to pay has put a financial strain on the schools. As a result, they are unable to offer quality education to their students and provide incentives to teachers, leading to resentment among staff and parents, said members of the alliance.
"This inaction on the part of the government will not only affect the students who have been given admission under the RTE act, but also the remaining 75% students," Arundhati Chavan, president, PTA (Parent Teachers Association) United Forum.
The RTE Act requires all schools, except for minority unaided institutes, to reserve 25% of their seats for underprivileged children. The entire fees of these students is reimbursed by the state government.
Data from Maharashtra government shows that between 2012-13 and 2016-17, 23,619 schools in the state have admitted around 26.1 lakh students. However, the state is yet to disburse around Rs148 crore out of Rs302 crore expenditure incurred by the schools.
The federation claims that the dues are much higher. "The figure of reimbursement to the schools as put forward by he government does not reflect the cumulative fees of students studying under the RTE. A student admitted to class 1 in 2012 continues studying in the school till date and so the government is liable to pay their fees year after year," said Rajender Singh, president, Independent English Schools Association.
Representatives of school management also objected to the state government's policy of keeping RTE seats vacant, even if they are not filled. "State is also not reimbursing the students in pre-primary section despite the high court order. Dual admission (at class 1 and Pre-primary levels) policy is no where in India except in Maharashtra," said SC Kedia, honorary secretary of Unaided Forum.
Bharat Malik, Private Unaided School Management Association Maahrashtra, said, "The government uses the divide and rule policy by nudging the parents against the management and teachers. With this act, the trust and faith level of the education stakeholders stands shaken. We are clear we will admit students and fulfil our commitments subject to government fulfilling their commitments."
Close Story
Personalise your news feed. Follow trending topics