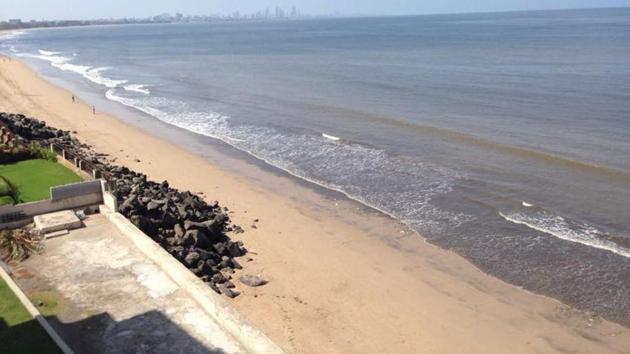 World environment day: PM Modi lauds Versova beach clean-up of 5.4-million-kg trash
Mumbai city news: Last December, the United Nations called it the world's largest beach clean-up in history
UPDATED ON JUN 18, 2017 07:51 PM IST
The 86-week-long campaign that transformed Versova beach, one of the dirtiest in Mumbai, to one of its cleanest, found a mention in 'Mann ki Baat' — a monthly radio programme hosted by Prime Minister Narendra Modi.
While talking about the importance of preserving the environment, waste segregation and clean India, Modi highlighted the Versova beach clean-up as a people's movement.
"It is our duty to protect the environment for our future generations. One of Mumbai's dirtiest beaches, Versova, has been completely transformed into a clean and pristine beach. Over 86 weeks, Mumbai citizens got together and worked towards making this a reality," said Modi adding, "The entire credit for this goes to Versova Residents Volunteers (VRV) and their leader Afroz Shah, who began the clean-up in October 2015."
He reminded the citizens that what started off as a two-person clean-up drive was transformed into a people's movement.
Last December, the United Nations Environment Programme (UNEP) called it the world's largest beach clean-up in history and awarded Shah UN's top environmental accolade — Champions of the Earth award at Cancun, Mexico, making him the first Indian to achieve such a feet. The campaigners have cleared 5.4-million-kg trash from the beach in the last one-and-a-half year.
"I would like to congratulate Shah and VRV for putting together this mass movement to clean the environment and bringing together citizens from different walks of life to be part of this change for a cleaner India," Modi said.
Soon after Modi's address to the nation, UNEP head Erik Solheim took to social media portals to express his happiness that the PM recognised Mumbai residents' efforts. Solheim had visited India in October last year, February this year and participated in the beach clean-up.
"With 8 days to go for World Environment Day, PM Modi launches a national clean-up on a scale never seen," tweeted Solheim adding, "Bold leadership with tangible results. If 1,500 people can collect 5 million kilos on Versova beach, imagine what 1.3 billion people can do."
In October 2015, irked by the immense amount of garbage being pulled in by the sea and on Versova beach, Shah, a lawyer in his thirties, and his 84-year-old neighbour, Harbansh Mathur (who passed away last year) began clearing the 2.5-km beach of litter, including plastic, cement sacks, glass bottles, discarded clothing and footwear. The cleaning operation continues. On Sunday, 300 volunteers led by Shah removed 40,000 kg of trash with the help of 500 employees from a private bank.
Shah told HT that he was happy that VRVs efforts were recognised by the PM but since this was a continuous effort, the group would not stop until the seashore was cleaned completely. "It is a great feeling that the PM has recognised our efforts and we are thankful to him," said Shah. "However, our work continues like it has and we are planning the next week's cleanup schedule."
He added that the UNEP India and the Maharashtra Maritime Board will be joining VRV for the World Environment Day cleanup on June 4 and 5. "While the beach is clean, there is a lot of trash still being pulled in from the creeks on to the shoreline. Next week's clean-up will be massive, as we will remove trash using nets from the creek, mangroves and the seashore."
Close