After ban, BMC earns Rs 1.1 crore fine, collects 18,000 kg plastic
BMC claims success, but citizens say plastic making comeback.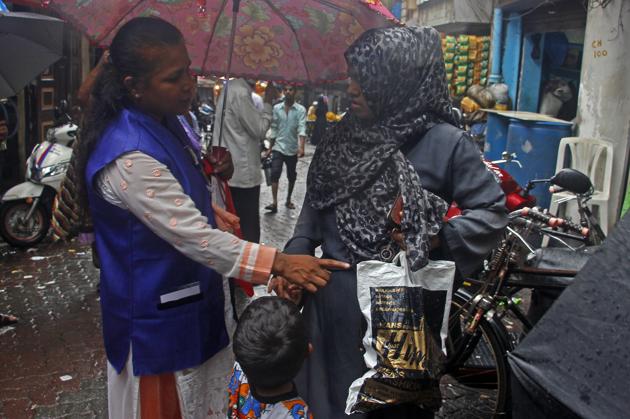 Updated on Sep 20, 2018 09:30 AM IST
Three months after the Maharashtra government banned plastic, the Brihanmumbai Municipal Corporation (BMC) has collected Rs 1.1 crore in fine and confiscated 18,601 kg plastic until September 18.
On March 23, the government issued a notification, banning the manufacture, use, sale, and distribution of all single-use plastic items such as bags, spoons, plates, bottles, and thermocol items. The ban came into effect from June 23.
The civic body's plastic ban team visited 2.37 lakh shops since June 23, of which 269 owners refused to pay the fine and were issued challans.
The squad members were divided into 24 teams, and concentrated mainly on big establishments and multi-national food and beverage joints. While the rule doesn't allow citizens to carry plastic and thermocol items, BMC is yet to start levying fines on citizens. "We are spreading awareness and have asked the plastic ban squad to spread the message," said Nidhi Choudhari, deputy municipal commissioner.
While the civic body claims the ban was a success, citizens have raised concerns about the increase in the usage and availability of plastic bags and straws in markets. "After the ban came into effect, plastic bags were not available in the market. However, now, some of the vendors have started to use plastic bags. Restaurants are charging extra for packaging," said Shreya Nair, a Dadar resident.
Close Story