Anne Frank travelling museum comes to Mumbai
...A History for Today recounts the life of the Jewish diarist, conditions in the hideout where she spent over two years during World War 2, and her eventual death in a Nazi concentration camp.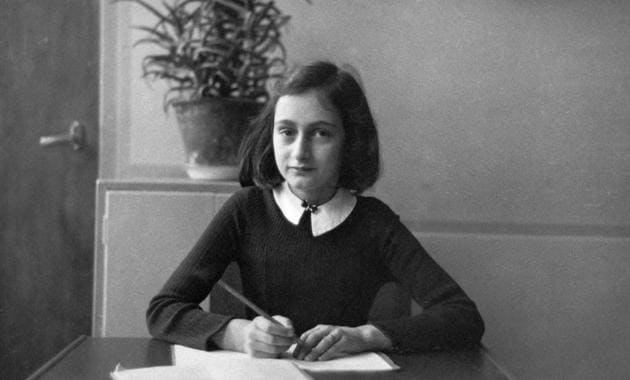 Published on Aug 25, 2018 09:41 PM IST
Hindustan Times |
Jayati Bhola
It's not easy to get into Anne Frank House in Amsterdam, where the legendary Jewish diarist hid with her family and two others as Nazis stormed Europe during World War 2. But on Tuesday, you can tour it through photographs and videos, as the travelling Anne Frank museum comes to town.
The exhibition comprises 32 panels of photos that recount Anne's life, conditions in the hideout, the war, and her eventual death in a Nazi concentration camp. On a screen, photo montages and video interviews with Anne's late father, Otto Frank, relatives and historians run on a loop.
"Anne Frank is the backbone of the museum and the Holocaust is the backdrop, but there's more to her story than the diary. This exhibition is about intolerance and what happens when one person is given all the power; it's about human rights and violations. It's all the more relevant today," says Megha Malhotra, director of PeaceWorks, an initiative that raises awareness through the arts on war, conflict and peace, and has brought the exhibition to India.
The travelling Anne Frank museum has been to 50 countries around the world. It first toured India in 2013 and has been to Kolkata, Patna, Nashik, Pune, Ludhiana and Bangalore. In January, it also went to Dhaka and set up at the Liberation War Museum.
"When people think about the Netherlands, they think tulips, canals and cheese. But they also think of the story of Anne Frank. It's important to us that we highlight the story of that little girl to as many people as possible," said Guido Tielman, consul general for the Netherlands.
In a peer-guide programme, 25 students from RN Podar School in Santacruz will be trained in a day-long workshop to guide other school students around the exhibition, between 8.30 am and 4 pm.
"By being a part of this I can finally see for myself what I've only read about in textbooks," said Suraj Suryanarayanan, 14, a Class 10 student. "It's given me perspective and an understanding of just how devastating the Holocaust was."
Close Story