Despite majority, government not doing enough for Hindutva issues: Hindu outfits
"The present government was elected due to the overwhelming support of Hindus but they have left us disillusioned"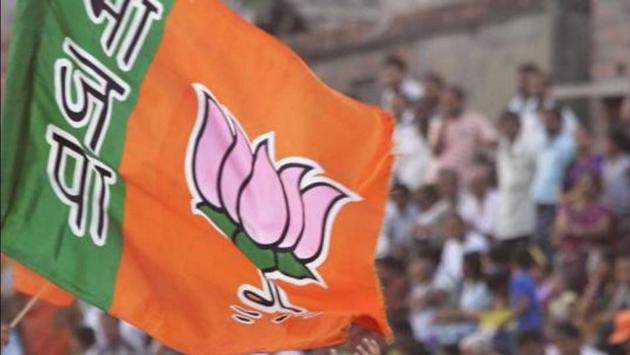 Published on Jun 02, 2018 12:22 AM IST
Even as the BJP-government at the Centre has often been at the receiving end for flagging a pro-right agenda, Hindu outfits that will meet next week in Goa for an annual All India Hindu conclave, on Friday, expressed their displeasure with the government for not upholding the Hindu agenda.
The conclave will be organised between June 4 to 7 by the Hindu Janajagruti Samiti (HJS), sister outfit of Sanathan Sansthan, aims to prepare a road map to establish a 'Hindu Rashtra' in India by 2023.
Nearly 180 Hindu outfits are expected to attend this conclave.
At a press conference held on Friday, many of these outfits riled against the government for not doing enough on core Hindutva issues.
"The present government was elected due to the overwhelming support of Hindus but they have left us disillusioned," said Satish Kochrekar, spokesperson, HJS.
"From the last four years, the BJP, which is the party with Hindu ideology, has been in power, but nothing concrete has been done for Hindus," he said.
Ishwarprasad Khandelwal, national president, Lashkar-E-Hind, pointed the main issues that have remained unaddressed.
The HJS says that the wave of the people is turning towards establishing a Hindu Rashtra.
"Our convention aims to bring all the Hindu outfits under one banner and plan out a programme to reach our aim," said Kochrekar. The BJP downplayed the whole convention terming these as fringe outfits. "They don't represent majority of Hindus as there are many outfits and forums working much more effectively for the Hindu society," said state party spokesperson, Madhav Bhandari.
He said, "The BJP government is working for every section of the society and according to the constitution."
Many have dismissed this convention as a gathering of fringe elements and their concept of Hindu Rashtra as a utopian idea.
"It is impossible to have a Hindutva Rashtra by 2023 in the present political scenario. These outfits are a nuisance, whose only job is to keep the tensions boiling in the society," said Prakash Bal, political analyst.
Close Story