Dhananjay Munde alleges Rs2,500-cr tur scam
Munde alleged the conditions in the tender were changed to benefit a particular milling firm.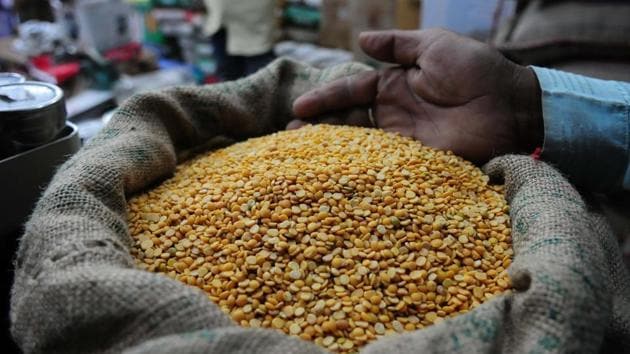 Published on Mar 28, 2018 01:20 AM IST
Hindustan Times |
, Mumbai
HT Correspondent
Leader of opposition in the legislative council Dhananjay Munde took on the Bharatiya Janata Party-led government on Tuesday and alleged many scams in various departments of the Maharashtra government.
He alleged the state cooperatives and marketing department tweaked conditions in the tender for milling tur (pigeon pea) has resulted in a loss of Rs2,500 crore to the state exchequer. Munde alleged the conditions in the tender were changed to benefit a particular milling firm.
Tur is a major kharif crop growing in the arid regions of Marathwada and Vidarbha. Last year, after a bumper crop, the state, through its agencies, purchased 25 lakh quintals to arrest the falling price of tur in the market. Following the purchase, which cost the state Rs1,400 crore, to mill the tur, the cooperatives department floated bids to appoint a milling firm.
According to Munde, the tenders were invited in August 2017 and disqualified owing to "technical" reasons. "Later, another bid was invited on September 9, but there was a change in the tender conditions. In the earlier tender, which was scrapped owing to technical reasons, the milling capacity was 2,000 metric tonnes a day. It was tweaked in the new tender to milling capacity of 50 metric tonnes a day. Simple calculation will show that milling at a lower capacity would take nine years to mill 25lakh quintals. The shelf life of tur is a year at best; it has been wasted," Munde said in the council, on the government's performance.
He said, "The government purchased tur for Rs1,400-crore through a loan by giving a counter guarantee. The state is paying its interest. It is a scam of Rs2,500 crore."
Munde said the tur is rotting in godowns and in seven months, the firms have managed to mill only 2 lakh quintals out of the 25lakh quintals. Munde claimed the state chief secretary wrote to the department on February 26, asking it to change the milling firms, but the department has not paid heed.
He also alleged irregularities in allotment of a 10,000-sqm plot in Powai. Munde spoke about the irregularities in the tourism department. He mentioned that a relative of minister of state for agriculture Sadabhau Khot was given subsidies under a government scheme meant for farmers who work on rain-fed land. "He doesn't own a tractor, but was given subsidies to buy equipment that are to be attached to a tractor and the amount of subsidy sanctioned is more than his permissible limit," said Munde.
Close Story