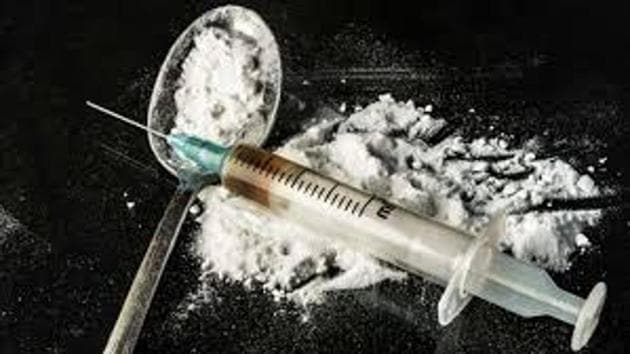 Drugs worth
₹

35 crore seized as DRI busts racket in Maharashtra, Gujarat and Goa

Officials from Mumbai zone recently raided a flat in a plush Jogeswari residential complex and other places in Goa, Baroda, Bhiwandi and a factory in Panvel.

UPDATED ON JUN 13, 2018 01:42 PM IST
The Directorate of Revenue Intelligence (DRI) officials have busted a major drug-manufacturing and smuggling racket spread across Maharashtra, Gujarat and Goa, seized contraband worth ₹35 crore and arrested three of its members.
The arrested persons have been identified as Rahul Shedge, a Bhandup resident, Anthony Paul, a New Panvel resident and Akshinder Sodhi from Jalandhar. The DRI are on the lookout for more suspects.
Acting on specific inputs, the DRI officials in Mumbai recently raided a flat in Jogeshwari, various other places in Goa, Baroda, Bhiwandi and a factory in Rasaini, Panvel. Over 310kg of ketamine, cocaine, hashish and opium — estimated to be worth ₹35 crore in total — were recovered during these searches.
The racket is said to be highly professional with regard to manufacture of some drugs like ketamine — classified as a psychotropic substance under the Narcotic Drugs and Psychotropic Substances (NDPS) Act.
To avoid getting caught easily, they would only manufacture ketamine-intermediate (formed one stage before pure ketamine and not covered under the NDPS Act) before packing it off for distribution.
"This was to ensure that if the law enforcement agency catches them with ketamine-intermediate, they would not attract any action," a source from the DRI said, requesting anonymity.
But ketamine-intermediate can be only used to manufacture ketamine and nothing else. This drug was meant to be exported to some African countries and Canada, the source added.
Further background checks revealed that Shedge was previously arrested by the DRI in 2009 with alprazolam (a sleep-inducing drug), and by the Narcotics Control Bureau (NCB) in 2012 in connection with a ketamine case.
The probe revealed that Shedge would manufacture ketamine at his factories in Rasaini on the instruction of his associate who also provided the raw material.
On June 6, Shedge delivered 30kg of ketamine-intermediate to Paul's New Panvel residence through an employee. Paul, during the investigation, revealed that he and Shedge have a mutual friend who acts as an intermediary and collects money through angadias.
The other suspect, Sodhi is said to be drug supplier with many clients in Mumbai. The DRI seized 140g of cocaine, 220g of crystallised ketamine and 33kg of powdered ketamine from his premises.
The DRI also suspects the involvement of two foreign nationals in this drug racket.
Close