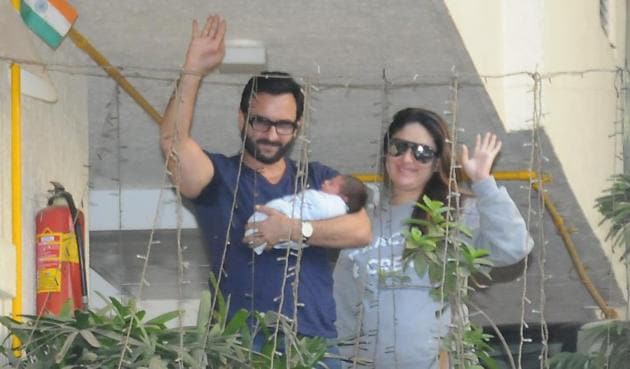 Getting too imaginative with baby names
Experts, too, have warned that parents who are too imaginative with names could be condemning their children to a lifetime of embarrassment.
PUBLISHED ON DEC 26, 2016 12:04 AM IST
Last week, social media debated the decision by two Bollywood actors to give their child 'Taimur', a name associated with that of a medieval plunderer whose hordes left devastated and depopulated cities in their wake. While many commentators were critical of the name, reproving the parents of selecting a name that carries the burden of history, others put out supportive comments, reminding the detractors that a child's name was the parents' decision alone. Is it so?
Names follow trends and most children receive monikers that are contemporary and conventional. Life is simpler if you have a common name, even if you share it with a million others; nobody asks you to explain what the name means, and you do not have to spell it out to others. For instance, nobody has ever asked me to spell my name or to explain what it means.
Only some parents go against the tide. For children, upon whom parents bestow unconventional names, the decision can have life-long implications; either you become a trend setter, or you are saddled with a name that you want to change. A recent survey by Mumsnet, a portal for parenting tips, showed that one out of every five parents wished they could have chosen another name for their child; one in 50 were so regretful of the name they selected that they later changed the baby's name by writing a deed.
A few years ago, a reader of the Catholic weekly 'Examiner' wrote to the magazine about the plight of two sisters from Pune who were named after the Biblical towns of Jerusalem and Bethlehem. The sisters, who were tired of explaining their names to amused acquaintances, too, signed a deed declaring that they had changed their names to Betty and Jerry.
The sisters escaped the tyranny of their names but the debate over their unusual names did not end after the siblings discarded the names bestowed by their parents. A Jesuit priest, Father Joseph Dias, started a campaign asking people to stop giving silly names to their children. Dias, who ran an education project in Thane, said he was aghast when he saw people naming children after perfumes – Chanel, for instance; ballerinas, expensive stones –diamond, ruby — and pop stars. He said he had been baptising children and came across parents who conjured up some strange names for their newborns. He decided to take the problem head on when he came across a boy who was named 'Asprin'.
Dias' campaign was largely targeted at Catholic parents who were going against the tradition of naming children after saints. He said that names should be of persons who can be a role model for the child. He told this reporter that there was the trend of giving children the complete name of a famous person. This trend, especially prevalent in south India, according to Dias, was responsible for a Father John Kennedy and a Prince Albert. "What happens when these young people grow up? They become the butt of jokes," Dias had said. "Children are not places or commodities. If I had such a name, I would be embarrassed."
Experts, too, have warned that parents who are too imaginative with names could be condemning their children to a lifetime of embarrassment. They have said that, while parents had the right to give names of their choice to children, embarrassing names, if they become subject of ridicule, can hurt self-image.
One solution would be to consult books that profile baby names. One diaper manufacturer had advised new parents to put the proposed name for their baby through a multi-point test before finalising it. Apart from ensuring that the name rhymed with the surname, parents were also asked to imagine the baby as an adult with the name. Many Indian names that followed a non-conformist trend a few decades ago fail this test; the Lovely Singhs of Punjab, the Babykuttys of Kerala and the Babytais of Maharashtra may agree.
Read
Trolls vs Taimur: Rishi Kapoor, Omar Abdullah defend Saifeena over baby's name
Taimur's first pictures: Kareena, Saif and their baby son reach home
Close