Gone before Govinda: Travellers make most of long weekend
A long weekend has sparked a mad rush among travellers to make the most of a short trip.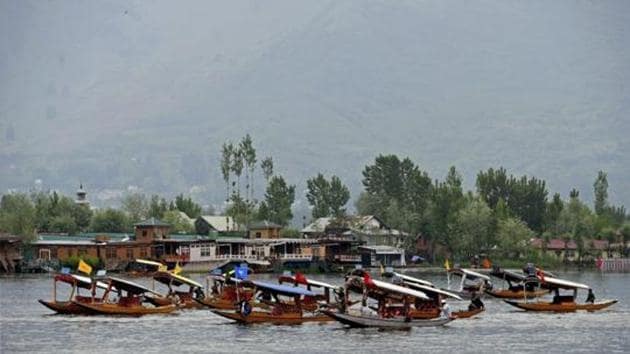 Published on Sep 04, 2018 06:12 PM IST
With Janmashtami falling on Monday, locals are opting to spend the long weekend either praying or playing. Some travel portals witnessed a rise in bookings for pilgrim places like Mathura and Dwarka, as well as for holiday destinations, especially for solo travellers and dual income no kids (DINK) couples.
Scenic locations in Maharashtra are a hot pick locally, while Dubai and Bangkok saw maximum bookings on the international circuit.
Avis India, rental cars provider said that 90% of their bookings for the holiday weekend were completed in August itself. "With today's audience developing an appetite for adventure, we see a lot of the people exploring new and remote territories outside metro cities like Kamshet and Kolad in Maharashtra, Lahaul, and Spiti in Himachal, Ooty and Chikmagalur in Bengaluru," said Sunil Gupta, the company's managing director, and CEO.
Balu Ramachandran, head- air and distribution, Cleartrip said, "Dubai, Bangkok, and Singapore are the top three destinations for this Janmasthami weekend. Within India, Guwahati, Jaipur, and Srinagar are the top destinations. 65% of the bookings were made well over two weeks ahead of the travel date."
Cox & Kings said that travellers have chosen to visit pilgrim places like Mathura, Uttar Pradesh; Dwarka, Gujarat; Udupi, Karnataka and Puri in Odisha which are known for their grand rituals. Vistors from Ahmedabad and Pune are opting to travel to Mumbai to witness human pyramids and slot some Ganesh Chaturthi shopping.
"Given the long weekend, we have observed a hike in the number of pilgrims as well as other discerning travellers visiting various locations significant to the festival. Although it is not an official holiday for many, a considerable number of travellers are opting to take leave on Monday in order to attend the celebrations. A major portion of the travellers have booked a city tour prior to the celebrations on Monday," said Karan Anand, head of relationships, Cox & Kings.
Rajeev Kale, president and country head - visa and passport services of Thomas Cook said that the extended weekend holiday trend is now a significant driver. "The trend is seen across both domestic and outbound segments. India's millennial and DINKs are maximising the opportunity of combining weekends with an additional festival/bank holiday to give them a three-night four-day break. From a domestic perspective, travellers' demands are for destinations like Himachal and Goa."
Close Story