How Mumbai's citizens brought down its air pollution
SAFAR researchers said it is because of increased awareness thanks to citizens' and media initiatives, MPCB credits it to shutting down of 1,000 polluting units.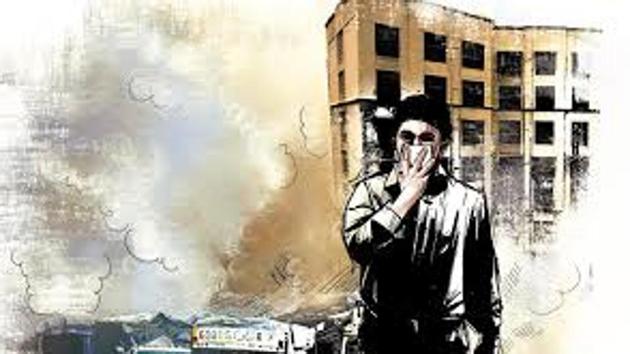 Updated on Jun 06, 2018 12:30 PM IST
The concentration of PM2.5, particulate matter which is 2.5 microns in size and can cause health ailments by easily entering the lungs, dropped to 60 micrograms for a cubic metre (µg/m3) in 2017, compared to more than 70 µg/m3 in 2016, according to the data released by the System of Air Quality Weather Forecasting and Research (SAFAR) on June 5 (World Environment Day).
The Central Pollution Control Board's (CPCB) safe limit for PM2.5 is 40µg/m3. SAFAR researchers attributed the change to increased awareness about sources and impact of air pollution thanks to citizens' and media initiatives, while Maharashtra Pollution Control Board (MPCB) experts credited the shutting down of 1,000 polluting units.
The data comes a day after Mumbai recorded its cleanest air day so far this year, with the air quality index (AQI) at 34 (good). Monday was also the second cleanest air day since SAFAR began air monitoring in the city. On Tuesday, the city's AQI was 41, also under the good category. Of the 10 locations in the city where SAFAR monitors air quality levels, apart from Colaba and Borivli, all other locations recorded a decline in PM2.5 levels between 2016 and 2017.
"It is a good sign that 80% of air quality monitoring stations in Mumbai showed a decline in PM2.5 levels owing to active steps being taken by citizens and the state government to arrest particulate pollution. At Colaba and Borivli, the increase can be attributed to vehicular congestion and road dust, which is worrying. The need of the hour is to control emission sources and bring levels close to the safe limit in 2018," said Gufran Beig, project director, SAFAR.
"There is better solid waste management, which has in turn reduced biomass burning. Roads in many areas in Mumbai have gotten better, which has reduced traffic congestion and vehicular emissions. We shut down more than 1,000 polluting units and issued notices to more than 4,000 industries in the Mumbai Metropolitan Region. Better compliance from their end is also a reason. We will check why Colaba and Borivli did not show a decline," said P Anbalagan, member secretary, MPCB.
SAFAR did not take into account days when pollution levels were extremely high such as the Deonar fire in February 2016, when AQI levels were as high as 341 (very poor). "The average is made up of air quality experienced across all seasons, highlighting the basic PM2.5 levels for every year," said Beig.
Anbalagan said an air pollution mitigation action plan for Mumbai and surrounding satellite cities was ready. "We have consulted the CPCB. After final discussions, it will be released in the public domain soon," said Anbalagan.
Mumbai was ranked the fourth most polluted mega city in the world by the World Health Organization (WHO) based on PM2.5 data from 2016. The annual safe limit for PM2.5 as per WHO is 10 µg/m3. The data was severely criticised by the union environment ministry and CPCB as they claimed that WHO did not source information from regulated government organisations, and the former was sent notices regarding the same.
Close Story