HT EXCLUSIVE: 53 bungalows at Versova set to face police action for mangrove destruction
The Brihanmumbai Municipal Corporation (BMC) has been directed to demolish illegal extensions over the next month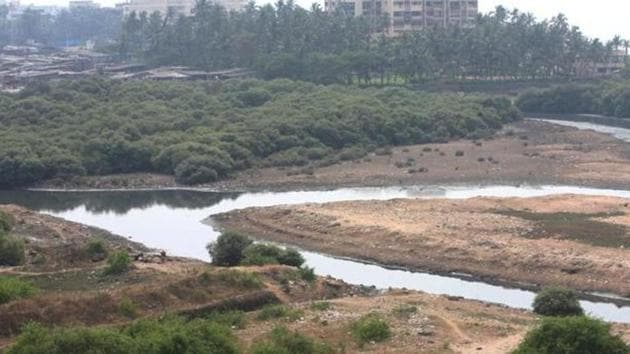 Published on Feb 09, 2017 10:14 PM IST
The Mumbai suburban collector on Wednesday asked the Maharashtra Housing and Area Development Authority (Mhada) to register police complaints against the owners of 53 Versova bungalows, including actor Kapil Sharma, who destroyed mangrove forests in their backyard to illegally expand their homes. The Brihanmumbai Municipal Corporation (BMC) has been directed to demolish illegal extensions over the next month.
Mhada, which owns the land, has to file first-information-reports (FIRs) at the local police station. HT had reported on January 9 that notices were sent to owners of bungalows regarding illegal extensions to their homes by destroying mangroves, a violation under the Environment Protection Act (EPA), 1986. The bungalows, which line a one-km stretch, had been given two weeks to respond to the notices. While some responded, authorities were not happy with the explanations.
"In a meeting with the state mangrove cell, the BMC and a representative from Mhada on Wednesday, the final order was passed to BMC and Mhada to initiate action," said Deependra Singh Kushwa, Mumbai suburban collector.
He said the decision was taken after an investigation that began in September. "We gave the residents ample opportunity to either rectify their stance by coming forward and destroying the illegal extensions or present us with relevant documents that allowed them to make those extensions. Since they failed, final action has now been initiated," said Kushwa.
The violation in this area first came to light in September when the mangrove cell had submitted a report to the Mumbai suburban collectors' office, regarding destruction of mangroves by Sharma. On September 18, the Andheri tehsildar (revenue official) ensured that an FIR was filed against Sharma by the Versova police in violation of Environment Protection Act, 1986.
HT had first reported in November that the mangrove cell submitted a report highlighting 66 of 73 bungalows having illegal extensions less than 50m away from thick mangrove cover. In 2005, the Bombay high court banned the destruction of statewide mangroves and construction within 50m of them. In 2014, the HC banned all reclamation and construction on wetlands in 2014. After field investigations and several reports were compiled by the collector's office, 53 of 66 bungalows were identified to have violated EPA.
MHADA officials said they had already instructed the civic body to start demolishing the illegal structures. "We have not received the final order yet, but our office has already communicated to the BMC to take down the illegal extensions. Once we receive the order, further action from our end will be initiated," said a senior Mhada official.
Read more:
Bombay HC asks for Google Maps images to assess extent of damage to mangroves
Close Story