Illegal hoardings: Bombay HC contempt notice to 4 parties
NCP, BJP, MNS, RPI (A) asked if they told party workers about the norms, took action against those who erred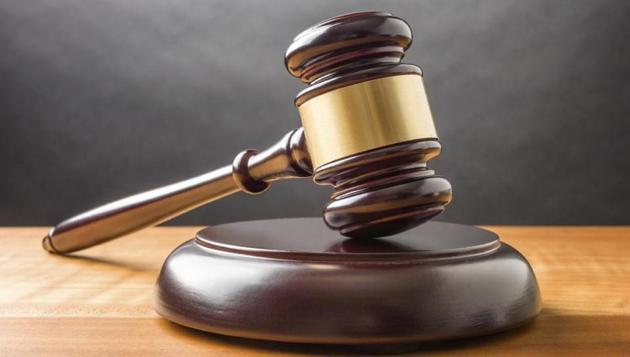 Updated on Nov 03, 2018 12:30 AM IST
Hindustan Times | By K A Y Dodhiya
, Mumbai
The Bombay high court (HC) on Friday issued contempt notices to the Nationalist Congress Party (NCP), Bharatiya Janata Party (BJP), Maharashtra Navnirman Sena (MNS) and Republican Party of India (Athavale) for putting up hoardings illegally across the state, despite submitting undertakings that they would abide by the norms.
A division bench of justice Abhay Oka and justice Mahesh Sonak was hearing public interest litigations stating the "inaction and inability of municipal corporations to restrict political parties and their workers from putting up illegal hoardings".
After going through the municipal corporations' reports of party-wise violations from May to August, the HC said it was shocked at the callous approach of the parties, despite giving undertakings to refrain from putting up illegal hoardings. During the hearing, the court asked if any political party was being represented by any advocate. On getting a negative response, the bench said it was putting all errant political parties that were impleaded in the PILs on notice.
The court has sought replies from the political parties on why contempt proceedings should not be initiated against them for not conforming with the undertakings submitted in 2014 and 2015. The HC has also asked the parties to reply by December 7, if they had informed their members about the norms, and if so, what action has been taken against those who erred.
Political parties said they would reprimand their workers. "The law will take its own course, nobody will interfere for political purpose," said Madhav Bhandari, chief spokesperson of Maharashtra BJP. Sandeep Deshpande, MNS spokesperson, said, "We were the first to stop our party workers from putting up hoardings. We warned them recently too. However if someone still puts up hoardings, we can't do anything about that." Avinash Mhatekar, national general secretary, RPI (A): "We have been regularly telling our workers to take permission to put up hoardings. If the workers still don't listen, we will take action against them."
"We have always honoured decisions of the court of law and had issued a circular to all party workers and office-bearers asking them not to use illegal hoardings. The party will seek explanation from those who have violated the rules and also reply to the court notice," said Nawab Malik, chief spokesperson of NCP.
Close Story