Mumbai sizzles, sweats as pollution rises after four months of clean air
The city can expect similar pollution levels today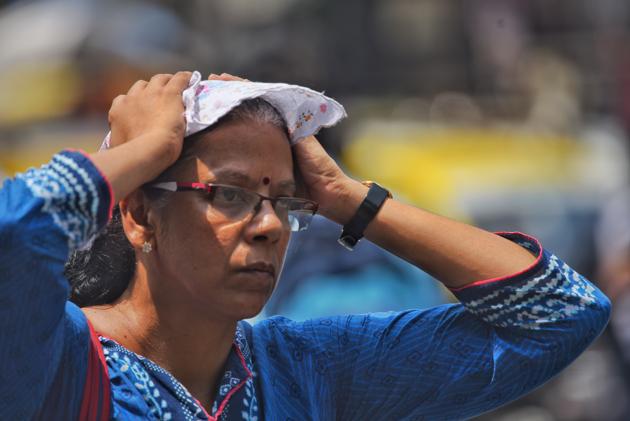 Updated on Sep 12, 2017 01:13 AM IST
The city woke up in a haze on Monday morning because of a spike in pollution levels. Muggy conditions made it uncomfortable for citizens as moisture levels were high with 92% humidity recorded in south Mumbai and 85% in the suburbs.
The pollutant-measuring indicator — air quality index (AQI) — increased to 105, falling under 'moderate' levels, after four months of clean air ('good' air quality). The city can expect similar pollution levels on Tuesday with a predicted AQI of 106 by the System of Air Quality Weather Forecasting and Research (SAFAR). AQI levels between 0-100 are good, 101-200 are moderate and 201-300 are poor.
A significant rise in mercury levels was recorded on Monday. The Santacruz weather station, representative of the suburbs and Mumbai, recorded 35.5 degrees Celsius, 5.3 degrees Celsius above normal, which is the third-highest day temperature since 2011 and fourth-highest in a decade, both for the month of September. The day temperature at the Colaba weather station was 3 degrees Celsius above normal at 33.4 degrees Celsius
The highest day temperature for the decade in this month was recorded on September 30, 2014, at 37 degrees Celsius, and the second-highest was recorded on September 30, 2015, at 36.2 degrees Celsius.
Researchers attributed the rise in pollution levels to a change in weather. "There has been a significant decline in wind speed and rise in humidity levels in Mumbai. The high moisture has allowed pollutants to get trapped closer to the surface and because there is no wind, dispersion has not taken place," said an official from SAFAR.
Bhandup, Chembur and Navi Mumbai were the most polluted locations in the city, recording AQI levels at 209 (poor), 115 (moderate) and 128 (moderate) on Monday. Worli recorded the cleanest air in the city with good AQI levels at 66.
The weather bureau predicted thundershowers in the evening on Tuesday and Wednesday. "The wind pattern over the city has changed from cool westerly winds from the sea to warm easterly winds coming from the land. While humidity levels are high, these warm winds have led to a rise in temperatures and muggy conditions," said TS Nitha, scientist, India Meteorological Department.
She said the current conditions are not a part of the monsoon pattern. "As the land gets heated up during the day, the possibility of thundershowers increase during the night. Also, the easterly winds are carrying dust particles with it and once it gets stranded close to the surface, it leads to haze formation," she said.
Read more:
Beware! Dangerously rising sea level could submerge Mumbai in 100 years
Close Story
Personalise your news feed. Follow trending topics