'India can become superpower as Hindu Rashtra'
Mumbai city news: Approximately 150 Hindu outfits will meet in Goa from June 14 to17 for a convention to chalk out a programme for establishing a 'Hindu Rashtra' in India by 2023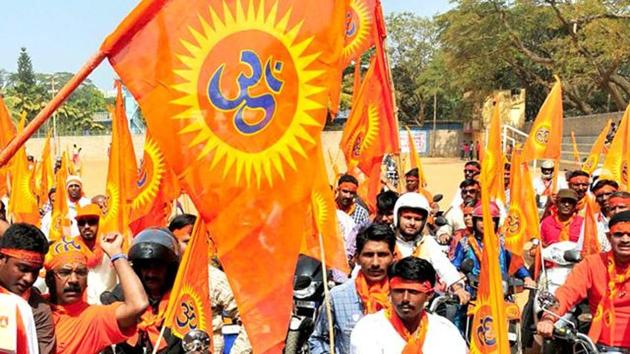 Published on Jun 09, 2017 07:33 PM IST
India can become a superpower and reclaim its past glory if it becomes a Hindu Rashtra, according to leaders of some right-wing outfits.
They were commenting on the plans for a convention in Goa from June 14 to chalk out a programme for establishing a 'Hindu Rashtra' in India by 2023.
According to Rahul Kaul, national youth coordinator for Panun Kashmir, this will bring back the glory India enjoyed in ancient times. "It was Hindutva which attracted people from all across the globe and this will happen again if we adopt the Hindu way of life," said Kaul.
Similar was the view of Bharat Raksha Manch, which said that the move had the potential to make India a superpower. "This will create in a country where no one will be appeased and there will be the same law for everyone," said Anil Dhir, National Secretary, Bharat Raksha Manch.
"We are interested in the cultural aspect [of a Hindu Rashtra] and not the political one," said Ashok Chowgule, all-India vice-president of the Vishva Hindu Parishad, making clear his organisation's differences with the view s of the Hindu Janajagruti Samiti, which is organizing the convention.
Opponents have blasted the whole mission calling it a upper class conspiracy. "In their concept, forget Muslims, even the Dalits and adivasis will be reduced to second class citizens," said Maulana Noorie, general secretary, Raza Academy. "This is false propaganda of appeasement of Muslims being spread by these Hindu forces as the ground reality is we are worse off than the Dalits," said Noorie.
Close Story
Personalise your news feed. Follow trending topics