Konkan beach tragedy: Funeral of five from 2 Mumbai families today
Published on Jun 05, 2018 01:07 AM IST
The bodies have been kept in the morgue at Shatabdi Hospital.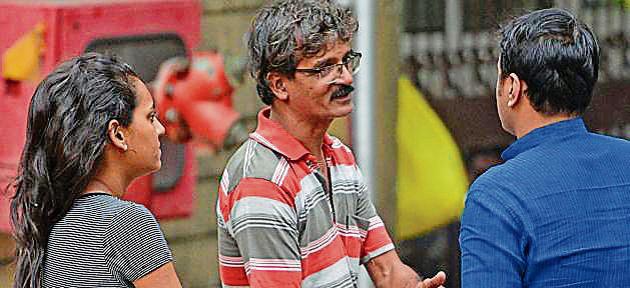 Hindustan Times |
Yesha Kotak
The bodies of five members of a family from Borivli, who drowned in a beach in Ratnagiri on Sunday, was brought to the city on Monday evening.
Kenneth Masters, 54, his sister Monica D'souza, 44, and her children Sanomi, 22, Rachael, 19, and Mathew, 18, drowned when they had gone on a picnic to Ganpatipule. The bodies have been kept in the morgue at Shatabdi Hospital. The funeral will be held on Wednesday in Gorai.
People close to the family said after Monica's husband Bento died, Kenneth looked after the family, including the children's education. "They were a close-knit family," said Carmo Monteiro, a social worker.
Monteiro said the family had hired a cab for the trip and on the way back to Mumbai, they stopped at Aare-Ware beach, near Ganpatipule.
Patrick Masters, brother of Kenneth, said the family left Mumbai on Saturday morning to check out a property and also for a small vacation. "They took a break at the beach," said Patrick.
Kenneth's wife Leena, 52, and Monica's mother-in-law Rita, 70, were with the group. Rita was sitting in the cab. Leena, who had entered the water, managed to save herself. "The family's relatives from Australia and Canada are on their way to Mumbai," said Abhishek Ghosalkar, a political leader from the area.
Personalise your news feed. Follow trending topics